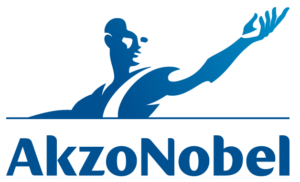 AeroCoat Source is a proud distributor for AkzoNobel's Aerospace product line. With over 2,500 AkzoNobel SKU's available from our New Jersey warehouse, AeroCoat is an excellent choice to be your source for AkzoNobel products! To learn more about AkzoNobel, please read below:
AkzoNobel is a global leader in the field of paints and coatings. From yachts and automobiles to skyscrapers and consumer electronics, we create everyday essentials to make people's lives more livable and inspiring.
Our colors and coatings are everywhere, providing decoration, durability and sustainability. We help our Aerospace customers differentiate themselves by delivering products that enhance their brand image, protect their assets, and make them more competitive in their market. Our customers trust and rely on AkzoNobel to deliver products that meet stringent performance specifications, to do it consistently and on time.
When it comes to air travel, our market-leading products and technologies offer world-class functionality, performance, efficiency and value. As a dedicated industry partner, we provide global support and offer a wide range of solutions for manufacturers, airlines, and MROs.
AkzoNobel is present in the following markets:
MFG PN#: 10P20-13

MFG: Akzo Nobel

Product Description: Pigmented Epoxy Primer

QTY in Stock: 150

Weight: 14 lbs

Color: Yellow

Spec 1: MIL-PRF-23377, TY I, CL 2

Kitsize: 1 gallon kit

MFG PN#: 10P20-44

MFG: Akzo Nobel

Product Description: High Solids Exterior Primer

QTY in Stock: 100

Weight: 15 lbs

Color: Yellow

Spec 1: BMS 10-79, TY I & II, Cl B, Gr D

Spec 2: DMS 2104, Comp B, TY I

Spec 3: MEP 10-068, TY I, CL A & B

Kitsize: 1.25 gallon kit

MFG PN#: 10P20-44 (QK)

MFG: Akzo Nobel

Product Description: High Solids Exterior Primer

Weight: 1 lbs

Color: Yellow

Spec 1: BMS 10-79, TY I & II, Cl B, Gr D

Spec 2: DMS 2104, Comp B, TY I

Spec 3: MEP 10-068, TY I, CL A & B

Kitsize: 1.25 quart kit

MFG PN#: 10P20-44 w/ EC-273

MFG: Akzo Nobel

Product Description: High Solids Exterior Primer

Weight: 15 lbs

Color: Yellow

Spec 1: BMS 10-79, TY I & II, Cl B, Gr D

Spec 2: DMS 2104, Comp B, TY I

Spec 3: MEP 10-068, TY I, CL A & B

Kitsize: 1.25 gallon kit

MFG PN#: 10P20-44MNF

MFG: Akzo Nobel

Product Description: Fluid Resistant Epoxy Primer

QTY in Stock: 20

Weight: 49 lbs

Color: Yellow

Spec 1: BMS 10-72 Type IX

Kitsize: 4 gallon kit

MFG PN#: 10P30-5

MFG: Akzo Nobel

Product Description: Corrosion Resistant Primer

QTY in Stock: 200

Weight: 19 lbs

Color: Green

Spec 1: GMS 5005, TY I

Spec 2: LES 1091

Kitsize: 1.5 gallon kit

MFG PN#: 10P30-8

MFG: Akzo Nobel

Product Description: VOC Compliant Epoxy Surfacer

QTY in Stock: 10

Weight: 19 lbs

Color: Off White

Kitsize: 1.25 gallon kit

MFG PN#: 10P4-2NF

MFG: Akzo Nobel

Product Description: Fluid Resistant Epoxy Primer

QTY in Stock: 800

Weight: 21 lbs

Color: Green, BAC 452

Spec 1: BMS 10-11, TY I, Cl A, Gr A

Spec 2: MEP 10-059, TY 1

Spec 3: BAMS 565-001, Gr A, Cat 1, TY 1

Spec 4: RMS 118, TY 1, Cl G

Kitsize: 2 gallon kit

MFG PN#: 10P4-3NF

MFG: Akzo Nobel

Product Description: Fluid Resistant Epoxy Primer

QTY in Stock: 30

Weight: 21 lbs

Color: Yellow, BAC 377

Spec 1: BMS 10-11, Type I, Cl A, Gr A

Spec 2: BAMS 565-001, Gr A

Kitsize: 2 gallon kit

MFG PN#: 10P8-10NF

MFG: Akzo Nobel

Product Description: Fluid Resistant Epoxy Primer

QTY in Stock: 200

Weight: 21 lbs

Color: BAC 452 Green

Spec 1: BMS 10-11, Type I, Cl A, Gr B

Spec 2: MEP 10-059, TY 2

Spec 3: SMS 111-202, Ty I, Cl 1

Kitsize: 2 gallon kit

MFG PN#: 10P8-11

MFG: Akzo Nobel

Product Description: Epoxy Primer VOC Compliant

QTY in Stock: 80

Weight: 23 lbs

Color: Green

Spec 1: MIL-PRF-23377, TY I, CL 2

Spec 2: CMFS025

Spec 3: CMFS035

Kitsize: 2 gallon kit

MFG PN#: 10PW20-4

MFG: Akzo Nobel

Product Description: Water Reducible Low Density Epoxy Primer

QTY in Stock: 10

Weight: 14 lbs

Color: Green

Spec 1: Mil-PRF-85582, Type I, Class C2

Kitsize: 1 gallon kit

MFG PN#: 20P1-21

MFG: Akzo Nobel

Product Description: Corrosion Preventative Polyurethane

QTY in Stock: 40

Weight: 14 lbs

Color: Yellow

Spec 1: AMS-C-27725, TY I, Gr I

Spec 2: DHMS C 4.06, TY I, Cl A, Gr B

Spec 3: BAMS 565-010, Gr B, TY I

Kitsize: 1 gallon kit

MFG PN#: 20P20-3

MFG: Akzo Nobel

Product Description: Sandable Polyurethane Surfacer

QTY in Stock: 16

Weight: 14 lbs

Color: Cream

Spec 1: CMFS 039

Spec 2: MEP 10-070

Kitsize: 1 gallon kit

MFG PN#: 23T3-10

MFG: Akzo Nobel

Product Description: High Solids Abrasion Resistant Coating

QTY in Stock: 60

Weight: 14 lbs

Color: White, Flat, BAC 700

Spec 1: BMS 10-86, TY I, Gr D

Spec 2: BAMS 565-005, TY II

Spec 3: LMA-MR008, TY I

Spec 4: SMS-111207, TY II

Kitsize: 1 gallon kit

MFG PN#: 23T3-105

MFG: Akzo Nobel

Product Description: High Solids Abrasion Resistant Coating

QTY in Stock: 100

Weight: 12 lbs

Color: Gray, Flat, BAC 707

Spec 1: BMS 10-86, TY I, Gr D

Spec 2: BAMS 565-005, TY II

Spec 3: LMA-MR008, TY I

Spec 4: 5PTMRL40, TY I

Kitsize: 1 gallon kit

MFG PN#: 28C1

MFG: Akzo Nobel

Product Description: Composite Pinhole Filler

Weight: 13 lbs

Color: White

Spec 1: BAC 5837

Spec 2: 299-947-144

Kitsize: 1 gallon unit

MFG PN#: 4101P001

MFG: Akzo Nobel

Product Description: Alumigrip 4101 Primer

QTY in Stock: 30

Weight: 19 lbs

Color: Green

Spec 1: BAMS 565-018

Kitsize: 2 gallon kit

MFG PN#: 4105P001

MFG: Akzo Nobel

Product Description: Corrosion Resistant Primer

QTY in Stock: 40

Weight: 19 lbs

Color: Yellow

Spec 1: CMFS029, Type II, Rev J1

Kitsize: 1.5 gallon kit

MFG PN#: 4222T17178C

MFG: Akzo Nobel

Product Description: High Solids Epoxy Enamel

QTY in Stock: 20

Weight: 14 lbs

Color: FS 17178

Spec 1: MIL-PRF-22750, TY II, CL H, Gr A

Kitsize: 1 gallon kit

MFG PN#: 4222T36231

MFG: Akzo Nobel

Product Description: High Solids Epoxy Enamel

QTY in Stock: 60

Weight: 13 lbs

Color: Gray, Flat, AMS-STD-595A 36231

Spec 1: MIL-PRF-22750, TY II, CL H, Gr A

Kitsize: 1 gallon kit

MFG PN#: 446-22-1000

MFG: Akzo Nobel

Product Description: Epoxy Enamel, Gloss

QTY in Stock: 150

Weight: 12 lbs

Color: White, Gloss, BAC 702

Spec 1: BMS 10-11, TY II, Cl B, Gr D

Kitsize: 1 gallon kit

MFG PN#: 446-22-1002

MFG: Akzo Nobel

Product Description: Epoxy Enamel, Gloss

QTY in Stock: 20

Weight: 13 lbs

Color: Black, Gloss, BAC 701

Spec 1: BMS 10-11, TY II, Cl B, Gr D

Kitsize: 1 gallon kit

MFG PN#: 446-22-2000

MFG: Akzo Nobel

Product Description: Epoxy Enamel, Gloss

QTY in Stock: 30

Weight: 12 lbs

Color: Black, Gloss, BAC 707

Spec 1: BMS 10-11, TY II, Cl B, Gr D

Kitsize: 1 gallon kit

MFG PN#: 454-4-1

MFG: Akzo Nobel

Product Description: Integral Fuel Tank Coating

QTY in Stock: 300

Weight: 11 lbs

Color: Yellow

Spec 1: BMS 10-20, TY II, Cl A, Gr A

Spec 2: CMFS029, Ty I

Spec 3: LES 1079

Kitsize: 1 gallon kit

MFG PN#: 463-12-8

MFG: Akzo Nobel

Product Description: Fluid Resistant Epoxy Primer

QTY in Stock: 20

Weight: 24 lbs

Color: Green, DN-9295

Spec 1: DMS 1786, Ty1, Comp A

Spec 2: GE A50TF107-S5, Cl A

Spec 3: STM-P-L101, Cl A

Kitsize: 2 gallon kit

MFG PN#: 463-3-8

MFG: Akzo Nobel

Product Description: Flat Black Epoxy Topcoat

QTY in Stock: 25

Weight: 11 lbs

Color: Black, Flat, AMS-STD-595A 37038

Spec 1: MIS-34328

Spec 2: HMS 15-1376, TY I, Cl 2 and TY II, Cl 2 + Cl4

Kitsize: 1 gallon kit

MFG PN#: 463-6-4

MFG: Akzo Nobel

Product Description: Aluminized Epoxy Primer

QTY in Stock: 200

Weight: 9 lbs

Color: Aluminum

Spec 1: BMS 10-142, TY I, Cl A, Gr A, Comp C

Spec 2: BAC 5755, TY 10

Kitsize: 1 gallon kit

MFG PN#: 467-9

MFG: Akzo Nobel

Product Description: Epoxy Filler Putty

QTY in Stock: 16

Weight: 11 lbs

Color: White

Spec 1: ABP4-3135

Kitsize: 1 gallon kit

MFG PN#: 646-58-0032

MFG: Akzo Nobel

Product Description: Mil-Spec Polyurethane Enamel

QTY in Stock: 10

Weight: 23 lbs

Color: FS 10032 Brown

Spec 1: MIL-PRF-85285E, Type I, Class H

Kitsize: 2 gallon kit

MFG PN#: 646-58-0032

MFG: Akzo Nobel

Product Description: Mil-Spec Polyurethane Enamel

QTY in Stock: 10

Weight: 8 lbs

Color: FS 10032 Brown

Spec 1: MIL-PRF-85285E, Type I, Class H

Kitsize: 2 quart kit

MFG PN#: 646-58-0045

MFG: Akzo Nobel

Product Description: Mil-Spec Polyurethane Enamel

QTY in Stock: 10

Weight: 23 lbs

Color: FS 10045 Brown

Spec 1: MIL-PRF-85285E, Type I, Class H

Kitsize: 2 gallon kit

MFG PN#: 646-58-0045

MFG: Akzo Nobel

Product Description: Mil-Spec Polyurethane Enamel

QTY in Stock: 10

Weight: 8 lbs

Color: FS 10045 Brown

Spec 1: MIL-PRF-85285E, Type I, Class H

Kitsize: 2 quart kit

MFG PN#: 646-58-0080

MFG: Akzo Nobel

Product Description: Mil-Spec Polyurethane Enamel

QTY in Stock: 10

Weight: 23 lbs

Color: FS 10080 Brown

Spec 1: MIL-PRF-85285E, Type I, Class H

Kitsize: 2 gallon kit

MFG PN#: 646-58-0080

MFG: Akzo Nobel

Product Description: Mil-Spec Polyurethane Enamel

QTY in Stock: 10

Weight: 8 lbs

Color: FS 10080 Brown

Spec 1: MIL-PRF-85285E, Type I, Class H

Kitsize: 2 quart kit

MFG PN#: 646-58-0219

MFG: Akzo Nobel

Product Description: Mil-Spec Polyurethane Enamel

QTY in Stock: 10

Weight: 23 lbs

Color: FS 10219 Brown

Spec 1: MIL-PRF-85285E, Type I, Class H

Kitsize: 2 gallon kit

MFG PN#: 646-58-0219

MFG: Akzo Nobel

Product Description: Mil-Spec Polyurethane Enamel

QTY in Stock: 10

Weight: 8 lbs

Color: FS 10219 Brown

Spec 1: MIL-PRF-85285E, Type I, Class H

Kitsize: 2 quart kit

MFG PN#: 646-58-1013

MFG: Akzo Nobel

Product Description: Mil-Spec Polyurethane Enamel

QTY in Stock: 10

Weight: 25 lbs

Color: Dark Gray

Spec 1: MIL-PRF-85285E, Type I, Class H

Kitsize: 2 gallon kit

MFG PN#: 646-58-1013

MFG: Akzo Nobel

Product Description: Mil-Spec Polyurethane Enamel

QTY in Stock: 10

Weight: 9 lbs

Color: Dark Gray

Spec 1: MIL-PRF-85285E, Type I, Class H

Kitsize: 2 quart kit

MFG PN#: 646-58-1078A

MFG: Akzo Nobel

Product Description: Mil-Spec Polyurethane Enamel

QTY in Stock: 10

Weight: 25 lbs

Color: White LAC 1078A

Spec 1: MIL-PRF-85285E, Type I, Class H

Kitsize: 2 gallon kit

MFG PN#: 646-58-1078A

MFG: Akzo Nobel

Product Description: Mil-Spec Polyurethane Enamel

QTY in Stock: 10

Weight: 9 lbs

Color: White LAC 1078A

Spec 1: MIL-PRF-85285E, Type I, Class H

Kitsize: 2 quart kit

MFG PN#: 646-58-1086

MFG: Akzo Nobel

Product Description: Mil-Spec Polyurethane Enamel

QTY in Stock: 10

Weight: 21 lbs

Color: FS 11086 Red

Spec 1: MIL-PRF-85285E, Type I, Class H

Kitsize: 2 gallon kit

MFG PN#: 646-58-1086

MFG: Akzo Nobel

Product Description: Mil-Spec Polyurethane Enamel

QTY in Stock: 10

Weight: 7 lbs

Color: FS 11086 Red

Spec 1: MIL-PRF-85285E, Type I, Class H

Kitsize: 2 quart kit

MFG PN#: 646-58-1105

MFG: Akzo Nobel

Product Description: Mil-Spec Polyurethane Enamel

QTY in Stock: 10

Weight: 21 lbs

Color: FS 11105 Red

Spec 1: MIL-PRF-85285E, Type I, Class H

Kitsize: 2 gallon kit

MFG PN#: 646-58-1105

MFG: Akzo Nobel

Product Description: Mil-Spec Polyurethane Enamel

QTY in Stock: 10

Weight: 7 lbs

Color: FS 11105 Red

Spec 1: MIL-PRF-85285E, Type I, Class H

Kitsize: 2 quart kit

MFG PN#: 646-58-1120

MFG: Akzo Nobel

Product Description: Mil-Spec Polyurethane Enamel

QTY in Stock: 10

Weight: 21 lbs

Color: FS 11120 Red

Spec 1: MIL-PRF-85285E, Type I, Class H

Kitsize: 2 gallon kit

MFG PN#: 646-58-1120

MFG: Akzo Nobel

Product Description: Mil-Spec Polyurethane Enamel

QTY in Stock: 10

Weight: 7 lbs

Color: FS 11120 Red

Spec 1: MIL-PRF-85285E, Type I, Class H

Kitsize: 2 quart kit

MFG PN#: 646-58-1136

MFG: Akzo Nobel

Product Description: Mil-Spec Polyurethane Enamel

QTY in Stock: 10

Weight: 21 lbs

Color: FS 11136 Red

Spec 1: MIL-PRF-85285E, Type I, Class H

Kitsize: 2 gallon kit

MFG PN#: 646-58-1136

MFG: Akzo Nobel

Product Description: Mil-Spec Polyurethane Enamel

QTY in Stock: 10

Weight: 7 lbs

Color: FS 11136 Red

Spec 1: MIL-PRF-85285E, Type I, Class H

Kitsize: 2 quart kit

MFG PN#: 646-58-1140

MFG: Akzo Nobel

Product Description: Mil-Spec Polyurethane Enamel

QTY in Stock: 10

Weight: 21 lbs

Color: FS 11140 Red

Spec 1: MIL-PRF-85285E, Type I, Class H

Kitsize: 2 gallon kit

MFG PN#: 646-58-1140

MFG: Akzo Nobel

Product Description: Mil-Spec Polyurethane Enamel

QTY in Stock: 10

Weight: 7 lbs

Color: FS 11140 Red

Spec 1: MIL-PRF-85285E, Type I, Class H

Kitsize: 2 quart kit

MFG PN#: 646-58-1302

MFG: Akzo Nobel

Product Description: Mil-Spec Polyurethane Enamel

QTY in Stock: 10

Weight: 21 lbs

Color: FS 11302 Red

Spec 1: MIL-PRF-85285E, Type I, Class H

Kitsize: 2 gallon kit

MFG PN#: 646-58-1302

MFG: Akzo Nobel

Product Description: Mil-Spec Polyurethane Enamel

QTY in Stock: 10

Weight: 7 lbs

Color: FS 11302 Red

Spec 1: MIL-PRF-85285E, Type I, Class H

Kitsize: 2 quart kit

MFG PN#: 646-58-1310

MFG: Akzo Nobel

Product Description: Mil-Spec Polyurethane Enamel

QTY in Stock: 10

Weight: 21 lbs

Color: FS 11310 Red

Spec 1: MIL-PRF-85285E, Type I, Class H

Kitsize: 2 gallon kit

MFG PN#: 646-58-1310

MFG: Akzo Nobel

Product Description: Mil-Spec Polyurethane Enamel

QTY in Stock: 10

Weight: 7 lbs

Color: FS 11310 Red

Spec 1: MIL-PRF-85285E, Type I, Class H

Kitsize: 2 quart kit

MFG PN#: 646-58-1328

MFG: Akzo Nobel

Product Description: Mil-Spec Polyurethane Enamel

QTY in Stock: 10

Weight: 21 lbs

Color: FS 11328 Red

Spec 1: MIL-PRF-85285E, Type I, Class H

Kitsize: 2 gallon kit

MFG PN#: 646-58-1328

MFG: Akzo Nobel

Product Description: Mil-Spec Polyurethane Enamel

QTY in Stock: 10

Weight: 7 lbs

Color: FS 11328 Red

Spec 1: MIL-PRF-85285E, Type I, Class H

Kitsize: 2 quart kit

MFG PN#: 646-58-1350

MFG: Akzo Nobel

Product Description: Mil-Spec Polyurethane Enamel

QTY in Stock: 10

Weight: 21 lbs

Color: FS 11350 Red

Spec 1: MIL-PRF-85285E, Type I, Class H

Kitsize: 2 gallon kit

MFG PN#: 646-58-1350

MFG: Akzo Nobel

Product Description: Mil-Spec Polyurethane Enamel

QTY in Stock: 10

Weight: 7 lbs

Color: FS 11350 Red

Spec 1: MIL-PRF-85285E, Type I, Class H

Kitsize: 2 quart kit

MFG PN#: 646-58-1400

MFG: Akzo Nobel

Product Description: Mil-Spec Polyurethane Enamel

QTY in Stock: 10

Weight: 21 lbs

Color: FS 11400 Red

Spec 1: MIL-PRF-85285E, Type I, Class H

Kitsize: 2 gallon kit

MFG PN#: 646-58-1400

MFG: Akzo Nobel

Product Description: Mil-Spec Polyurethane Enamel

QTY in Stock: 10

Weight: 7 lbs

Color: FS 11400 Red

Spec 1: MIL-PRF-85285E, Type I, Class H

Kitsize: 2 quart kit

MFG PN#: 646-58-1743

MFG: Akzo Nobel

Product Description: Mil-Spec Polyurethane Enamel

QTY in Stock: 10

Weight: 21 lbs

Color: Gold Base

Spec 1: MIL-PRF-85285E, Type I, Class H

Kitsize: 2 gallon kit

MFG PN#: 646-58-1743

MFG: Akzo Nobel

Product Description: Mil-Spec Polyurethane Enamel

QTY in Stock: 10

Weight: 7 lbs

Color: Gold Base

Spec 1: MIL-PRF-85285E, Type I, Class H

Kitsize: 2 quart kit

MFG PN#: 646-58-1900

MFG: Akzo Nobel

Product Description: Mil-Spec Polyurethane Enamel

QTY in Stock: 10

Weight: 25 lbs

Color: Cessna Matterhorn White

Spec 1: MIL-PRF-85285E, Type I, Class H

Kitsize: 2 gallon kit

MFG PN#: 646-58-1900

MFG: Akzo Nobel

Product Description: Mil-Spec Polyurethane Enamel

QTY in Stock: 10

Weight: 9 lbs

Color: Cessna Matterhorn White

Spec 1: MIL-PRF-85285E, Type I, Class H

Kitsize: 2 quart kit

MFG PN#: 646-58-2197

MFG: Akzo Nobel

Product Description: Mil-Spec Polyurethane Enamel

QTY in Stock: 10

Weight: 21 lbs

Color: FS 12197 Orange

Spec 1: MIL-PRF-85285E, Type I, Class H

Kitsize: 2 gallon kit

MFG PN#: 646-58-2197

MFG: Akzo Nobel

Product Description: Mil-Spec Polyurethane Enamel

QTY in Stock: 10

Weight: 7 lbs

Color: FS 12197 Orange

Spec 1: MIL-PRF-85285E, Type I, Class H

Kitsize: 2 quart kit

MFG PN#: 646-58-2199

MFG: Akzo Nobel

Product Description: Mil-Spec Polyurethane Enamel

QTY in Stock: 10

Weight: 21 lbs

Color: FS 12199 Orange

Spec 1: MIL-PRF-85285E, Type I, Class H

Kitsize: 2 gallon kit

MFG PN#: 646-58-2199

MFG: Akzo Nobel

Product Description: Mil-Spec Polyurethane Enamel

QTY in Stock: 10

Weight: 7 lbs

Color: FS 12199 Orange

Spec 1: MIL-PRF-85285E, Type I, Class H

Kitsize: 2 quart kit

MFG PN#: 646-58-2215

MFG: Akzo Nobel

Product Description: Mil-Spec Polyurethane Enamel

QTY in Stock: 10

Weight: 21 lbs

Color: FS 12215 Orange

Spec 1: MIL-PRF-85285E, Type I, Class H

Kitsize: 2 gallon kit

MFG PN#: 646-58-2215

MFG: Akzo Nobel

Product Description: Mil-Spec Polyurethane Enamel

QTY in Stock: 10

Weight: 7 lbs

Color: FS 12215 Orange

Spec 1: MIL-PRF-85285E, Type I, Class H

Kitsize: 2 quart kit

MFG PN#: 646-58-2243

MFG: Akzo Nobel

Product Description: Mil-Spec Polyurethane Enamel

QTY in Stock: 10

Weight: 21 lbs

Color: FS 12243 Orange

Spec 1: MIL-PRF-85285E, Type I, Class H

Kitsize: 2 gallon kit

MFG PN#: 646-58-2243

MFG: Akzo Nobel

Product Description: Mil-Spec Polyurethane Enamel

QTY in Stock: 10

Weight: 7 lbs

Color: FS 12243 Orange

Spec 1: MIL-PRF-85285E, Type I, Class H

Kitsize: 2 quart kit

MFG PN#: 646-58-2246

MFG: Akzo Nobel

Product Description: Mil-Spec Polyurethane Enamel

QTY in Stock: 10

Weight: 21 lbs

Color: FS 12246 Orange

Spec 1: MIL-PRF-85285E, Type I, Class H

Kitsize: 2 gallon kit

MFG PN#: 646-58-2246

MFG: Akzo Nobel

Product Description: Mil-Spec Polyurethane Enamel

QTY in Stock: 10

Weight: 7 lbs

Color: FS 12246 Orange

Spec 1: MIL-PRF-85285E, Type I, Class H

Kitsize: 2 quart kit

MFG PN#: 646-58-2300

MFG: Akzo Nobel

Product Description: Mil-Spec Polyurethane Enamel

QTY in Stock: 10

Weight: 21 lbs

Color: FS 12300 Orange

Spec 1: MIL-PRF-85285E, Type I, Class H

Kitsize: 2 gallon kit

MFG PN#: 646-58-2300

MFG: Akzo Nobel

Product Description: Mil-Spec Polyurethane Enamel

QTY in Stock: 10

Weight: 7 lbs

Color: FS 12300 Orange

Spec 1: MIL-PRF-85285E, Type I, Class H

Kitsize: 2 quart kit

MFG PN#: 646-58-2473

MFG: Akzo Nobel

Product Description: Mil-Spec Polyurethane Enamel

QTY in Stock: 10

Weight: 21 lbs

Color: FS 12473 Orange

Spec 1: MIL-PRF-85285E, Type I, Class H

Kitsize: 2 gallon kit

MFG PN#: 646-58-2473

MFG: Akzo Nobel

Product Description: Mil-Spec Polyurethane Enamel

QTY in Stock: 10

Weight: 7 lbs

Color: FS 12473 Orange

Spec 1: MIL-PRF-85285E, Type I, Class H

Kitsize: 2 quart kit

MFG PN#: 646-58-3507

MFG: Akzo Nobel

Product Description: Mil-Spec Polyurethane Enamel

QTY in Stock: 10

Weight: 21 lbs

Color: FS 13507 Yellow

Spec 1: MIL-PRF-85285E, Type I, Class H

Kitsize: 2 gallon kit

MFG PN#: 646-58-3507

MFG: Akzo Nobel

Product Description: Mil-Spec Polyurethane Enamel

QTY in Stock: 10

Weight: 7 lbs

Color: FS 13507 Yellow

Spec 1: MIL-PRF-85285E, Type I, Class H

Kitsize: 2 quart kit

MFG PN#: 646-58-3538

MFG: Akzo Nobel

Product Description: Mil-Spec Polyurethane Enamel

QTY in Stock: 10

Weight: 21 lbs

Color: FS 13538 Yellow

Spec 1: MIL-PRF-85285E, Type I, Class H

Kitsize: 2 gallon kit

MFG PN#: 646-58-3538

MFG: Akzo Nobel

Product Description: Mil-Spec Polyurethane Enamel

QTY in Stock: 10

Weight: 7 lbs

Color: FS 13538 Yellow

Spec 1: MIL-PRF-85285E, Type I, Class H

Kitsize: 2 quart kit

MFG PN#: 646-58-3591

MFG: Akzo Nobel

Product Description: Mil-Spec Polyurethane Enamel

QTY in Stock: 10

Weight: 21 lbs

Color: FS 13591 Yellow

Spec 1: MIL-PRF-85285E, Type I, Class H

Kitsize: 2 gallon kit

MFG PN#: 646-58-3591

MFG: Akzo Nobel

Product Description: Mil-Spec Polyurethane Enamel

QTY in Stock: 10

Weight: 7 lbs

Color: FS 13591 Yellow

Spec 1: MIL-PRF-85285E, Type I, Class H

Kitsize: 2 quart kit

MFG PN#: 646-58-3610

MFG: Akzo Nobel

Product Description: Mil-Spec Polyurethane Enamel

QTY in Stock: 10

Weight: 21 lbs

Color: Lt Stone BS381C-361

Spec 1: MIL-PRF-85285E, Type I, Class H

Kitsize: 2 gallon kit

MFG PN#: 646-58-3610

MFG: Akzo Nobel

Product Description: Mil-Spec Polyurethane Enamel

QTY in Stock: 10

Weight: 7 lbs

Color: Lt Stone BS381C-361

Spec 1: MIL-PRF-85285E, Type I, Class H

Kitsize: 2 quart kit

MFG PN#: 646-58-3613

MFG: Akzo Nobel

Product Description: Mil-Spec Polyurethane Enamel

QTY in Stock: 10

Weight: 21 lbs

Color: FS 13613 Yellow

Spec 1: MIL-PRF-85285E, Type I, Class H

Kitsize: 2 gallon kit

MFG PN#: 646-58-3613

MFG: Akzo Nobel

Product Description: Mil-Spec Polyurethane Enamel

QTY in Stock: 10

Weight: 7 lbs

Color: FS 13613 Yellow

Spec 1: MIL-PRF-85285E, Type I, Class H

Kitsize: 2 quart kit

MFG PN#: 646-58-3637

MFG: Akzo Nobel

Product Description: Mil-Spec Polyurethane Enamel

QTY in Stock: 10

Weight: 21 lbs

Color: FS 13637 Yellow

Spec 1: MIL-PRF-85285E, Type I, Class H

Kitsize: 2 gallon kit

MFG PN#: 646-58-3637

MFG: Akzo Nobel

Product Description: Mil-Spec Polyurethane Enamel

QTY in Stock: 10

Weight: 7 lbs

Color: FS 13637 Yellow

Spec 1: MIL-PRF-85285E, Type I, Class H

Kitsize: 2 quart kit

MFG PN#: 646-58-3655

MFG: Akzo Nobel

Product Description: Mil-Spec Polyurethane Enamel

QTY in Stock: 10

Weight: 21 lbs

Color: FS 13655 Yellow

Spec 1: MIL-PRF-85285E, Type I, Class H

Kitsize: 2 gallon kit

MFG PN#: 646-58-3655

MFG: Akzo Nobel

Product Description: Mil-Spec Polyurethane Enamel

QTY in Stock: 10

Weight: 7 lbs

Color: FS 13655 Yellow

Spec 1: MIL-PRF-85285E, Type I, Class H

Kitsize: 2 quart kit

MFG PN#: 646-58-3670

MFG: Akzo Nobel

Product Description: Mil-Spec Polyurethane Enamel

QTY in Stock: 10

Weight: 21 lbs

Color: FS 13670 Yellow

Spec 1: MIL-PRF-85285E, Type I, Class H

Kitsize: 2 gallon kit

MFG PN#: 646-58-3670

MFG: Akzo Nobel

Product Description: Mil-Spec Polyurethane Enamel

QTY in Stock: 10

Weight: 7 lbs

Color: FS 13670 Yellow

Spec 1: MIL-PRF-85285E, Type I, Class H

Kitsize: 2 quart kit

MFG PN#: 646-58-3690

MFG: Akzo Nobel

Product Description: Mil-Spec Polyurethane Enamel

QTY in Stock: 10

Weight: 21 lbs

Color: FS 13690 Yellow

Spec 1: MIL-PRF-85285E, Type I, Class H

Kitsize: 2 gallon kit

MFG PN#: 646-58-3690

MFG: Akzo Nobel

Product Description: Mil-Spec Polyurethane Enamel

QTY in Stock: 10

Weight: 7 lbs

Color: FS 13690 Yellow

Spec 1: MIL-PRF-85285E, Type I, Class H

Kitsize: 2 quart kit

MFG PN#: 646-58-4052

MFG: Akzo Nobel

Product Description: Mil-Spec Polyurethane Enamel

QTY in Stock: 10

Weight: 23 lbs

Color: FS 14052 Green

Spec 1: MIL-PRF-85285E, Type I, Class H

Kitsize: 2 gallon kit

MFG PN#: 646-58-4052

MFG: Akzo Nobel

Product Description: Mil-Spec Polyurethane Enamel

QTY in Stock: 10

Weight: 8 lbs

Color: FS 14052 Green

Spec 1: MIL-PRF-85285E, Type I, Class H

Kitsize: 2 quart kit

MFG PN#: 646-58-4056

MFG: Akzo Nobel

Product Description: Mil-Spec Polyurethane Enamel

QTY in Stock: 10

Weight: 23 lbs

Color: FS 14056 Green

Spec 1: MIL-PRF-85285E, Type I, Class H

Kitsize: 2 gallon kit

MFG PN#: 646-58-4056

MFG: Akzo Nobel

Product Description: Mil-Spec Polyurethane Enamel

QTY in Stock: 10

Weight: 8 lbs

Color: FS 14056 Green

Spec 1: MIL-PRF-85285E, Type I, Class H

Kitsize: 2 quart kit

MFG PN#: 646-58-4062

MFG: Akzo Nobel

Product Description: Mil-Spec Polyurethane Enamel

QTY in Stock: 10

Weight: 23 lbs

Color: FS 14062 Green

Spec 1: MIL-PRF-85285E, Type I, Class H

Kitsize: 2 gallon kit

MFG PN#: 646-58-4062

MFG: Akzo Nobel

Product Description: Mil-Spec Polyurethane Enamel

QTY in Stock: 10

Weight: 8 lbs

Color: FS 14062 Green

Spec 1: MIL-PRF-85285E, Type I, Class H

Kitsize: 2 quart kit

MFG PN#: 646-58-4066

MFG: Akzo Nobel

Product Description: Mil-Spec Polyurethane Enamel

QTY in Stock: 10

Weight: 23 lbs

Color: FS 14066 Green

Spec 1: MIL-PRF-85285E, Type I, Class H

Kitsize: 2 gallon kit

MFG PN#: 646-58-4066

MFG: Akzo Nobel

Product Description: Mil-Spec Polyurethane Enamel

QTY in Stock: 10

Weight: 8 lbs

Color: FS 14066 Green

Spec 1: MIL-PRF-85285E, Type I, Class H

Kitsize: 2 quart kit

MFG PN#: 646-58-4079

MFG: Akzo Nobel

Product Description: Mil-Spec Polyurethane Enamel

QTY in Stock: 10

Weight: 23 lbs

Color: FS 14079 Green

Spec 1: MIL-PRF-85285E, Type I, Class H

Kitsize: 2 gallon kit

MFG PN#: 646-58-4079

MFG: Akzo Nobel

Product Description: Mil-Spec Polyurethane Enamel

QTY in Stock: 10

Weight: 8 lbs

Color: FS 14079 Green

Spec 1: MIL-PRF-85285E, Type I, Class H

Kitsize: 2 quart kit

MFG PN#: 646-58-4081

MFG: Akzo Nobel

Product Description: Mil-Spec Polyurethane Enamel

QTY in Stock: 10

Weight: 23 lbs

Color: FS 14081 Green

Spec 1: MIL-PRF-85285E, Type I, Class H

Kitsize: 2 gallon kit

MFG PN#: 646-58-4081

MFG: Akzo Nobel

Product Description: Mil-Spec Polyurethane Enamel

QTY in Stock: 10

Weight: 8 lbs

Color: FS 14081 Green

Spec 1: MIL-PRF-85285E, Type I, Class H

Kitsize: 2 quart kit

MFG PN#: 646-58-4084

MFG: Akzo Nobel

Product Description: Mil-Spec Polyurethane Enamel

QTY in Stock: 10

Weight: 23 lbs

Color: FS 14084 Green

Spec 1: MIL-PRF-85285E, Type I, Class H

Kitsize: 2 gallon kit

MFG PN#: 646-58-4084

MFG: Akzo Nobel

Product Description: Mil-Spec Polyurethane Enamel

QTY in Stock: 10

Weight: 8 lbs

Color: FS 14084 Green

Spec 1: MIL-PRF-85285E, Type I, Class H

Kitsize: 2 quart kit

MFG PN#: 646-58-4087

MFG: Akzo Nobel

Product Description: Mil-Spec Polyurethane Enamel

QTY in Stock: 10

Weight: 23 lbs

Color: FS 14087 Green

Spec 1: MIL-PRF-85285E, Type I, Class H

Kitsize: 2 gallon kit

MFG PN#: 646-58-4087

MFG: Akzo Nobel

Product Description: Mil-Spec Polyurethane Enamel

QTY in Stock: 10

Weight: 8 lbs

Color: FS 14087 Green

Spec 1: MIL-PRF-85285E, Type I, Class H

Kitsize: 2 quart kit

MFG PN#: 646-58-4090

MFG: Akzo Nobel

Product Description: Mil-Spec Polyurethane Enamel

QTY in Stock: 10

Weight: 23 lbs

Color: FS 14090 Green

Spec 1: MIL-PRF-85285E, Type I, Class H

Kitsize: 2 gallon kit

MFG PN#: 646-58-4090

MFG: Akzo Nobel

Product Description: Mil-Spec Polyurethane Enamel

QTY in Stock: 10

Weight: 8 lbs

Color: FS 14090 Green

Spec 1: MIL-PRF-85285E, Type I, Class H

Kitsize: 2 quart kit

MFG PN#: 646-58-4092

MFG: Akzo Nobel

Product Description: Mil-Spec Polyurethane Enamel

QTY in Stock: 10

Weight: 23 lbs

Color: FS 14092 Green

Spec 1: MIL-PRF-85285E, Type I, Class H

Kitsize: 2 gallon kit

MFG PN#: 646-58-4092

MFG: Akzo Nobel

Product Description: Mil-Spec Polyurethane Enamel

QTY in Stock: 10

Weight: 8 lbs

Color: FS 14092 Green

Spec 1: MIL-PRF-85285E, Type I, Class H

Kitsize: 2 quart kit

MFG PN#: 646-58-4094

MFG: Akzo Nobel

Product Description: Mil-Spec Polyurethane Enamel

QTY in Stock: 10

Weight: 23 lbs

Color: FS 14094 Green

Spec 1: MIL-PRF-85285E, Type I, Class H

Kitsize: 2 gallon kit

MFG PN#: 646-58-4094

MFG: Akzo Nobel

Product Description: Mil-Spec Polyurethane Enamel

QTY in Stock: 10

Weight: 8 lbs

Color: FS 14094 Green

Spec 1: MIL-PRF-85285E, Type I, Class H

Kitsize: 2 quart kit

MFG PN#: 646-58-4097

MFG: Akzo Nobel

Product Description: Mil-Spec Polyurethane Enamel

QTY in Stock: 10

Weight: 23 lbs

Color: FS 14097 Green

Spec 1: MIL-PRF-85285E, Type I, Class H

Kitsize: 2 gallon kit

MFG PN#: 646-58-4097

MFG: Akzo Nobel

Product Description: Mil-Spec Polyurethane Enamel

QTY in Stock: 10

Weight: 8 lbs

Color: FS 14097 Green

Spec 1: MIL-PRF-85285E, Type I, Class H

Kitsize: 2 quart kit

MFG PN#: 646-58-4102

MFG: Akzo Nobel

Product Description: Mil-Spec Polyurethane Enamel

QTY in Stock: 10

Weight: 23 lbs

Color: FS 14102 Green

Spec 1: MIL-PRF-85285E, Type I, Class H

Kitsize: 2 gallon kit

MFG PN#: 646-58-4102

MFG: Akzo Nobel

Product Description: Mil-Spec Polyurethane Enamel

QTY in Stock: 10

Weight: 8 lbs

Color: FS 14102 Green

Spec 1: MIL-PRF-85285E, Type I, Class H

Kitsize: 2 quart kit

MFG PN#: 646-58-4110

MFG: Akzo Nobel

Product Description: Mil-Spec Polyurethane Enamel

QTY in Stock: 10

Weight: 23 lbs

Color: FS 14110 Green

Spec 1: MIL-PRF-85285E, Type I, Class H

Kitsize: 2 gallon kit

MFG PN#: 646-58-4110

MFG: Akzo Nobel

Product Description: Mil-Spec Polyurethane Enamel

QTY in Stock: 10

Weight: 8 lbs

Color: FS 14110 Green

Spec 1: MIL-PRF-85285E, Type I, Class H

Kitsize: 2 quart kit

MFG PN#: 646-58-4120

MFG: Akzo Nobel

Product Description: Mil-Spec Polyurethane Enamel

QTY in Stock: 10

Weight: 23 lbs

Color: FS 14120 Green

Spec 1: MIL-PRF-85285E, Type I, Class H

Kitsize: 2 gallon kit

MFG PN#: 646-58-4120

MFG: Akzo Nobel

Product Description: Mil-Spec Polyurethane Enamel

QTY in Stock: 10

Weight: 8 lbs

Color: FS 14120 Green

Spec 1: MIL-PRF-85285E, Type I, Class H

Kitsize: 2 quart kit

MFG PN#: 646-58-4151

MFG: Akzo Nobel

Product Description: Mil-Spec Polyurethane Enamel

QTY in Stock: 10

Weight: 23 lbs

Color: FS 14151 Green

Spec 1: MIL-PRF-85285E, Type I, Class H

Kitsize: 2 gallon kit

MFG PN#: 646-58-4151

MFG: Akzo Nobel

Product Description: Mil-Spec Polyurethane Enamel

QTY in Stock: 10

Weight: 8 lbs

Color: FS 14151 Green

Spec 1: MIL-PRF-85285E, Type I, Class H

Kitsize: 2 quart kit

MFG PN#: 646-58-4187

MFG: Akzo Nobel

Product Description: Mil-Spec Polyurethane Enamel

QTY in Stock: 10

Weight: 23 lbs

Color: FS 14187 Green

Spec 1: MIL-PRF-85285E, Type I, Class H

Kitsize: 2 gallon kit

MFG PN#: 646-58-4187

MFG: Akzo Nobel

Product Description: Mil-Spec Polyurethane Enamel

QTY in Stock: 10

Weight: 8 lbs

Color: FS 14187 Green

Spec 1: MIL-PRF-85285E, Type I, Class H

Kitsize: 2 quart kit

MFG PN#: 646-58-4193

MFG: Akzo Nobel

Product Description: Mil-Spec Polyurethane Enamel

QTY in Stock: 10

Weight: 23 lbs

Color: FS 14193 Green

Spec 1: MIL-PRF-85285E, Type I, Class H

Kitsize: 2 gallon kit

MFG PN#: 646-58-4193

MFG: Akzo Nobel

Product Description: Mil-Spec Polyurethane Enamel

QTY in Stock: 10

Weight: 8 lbs

Color: FS 14193 Green

Spec 1: MIL-PRF-85285E, Type I, Class H

Kitsize: 2 quart kit

MFG PN#: 646-58-4257

MFG: Akzo Nobel

Product Description: Mil-Spec Polyurethane Enamel

QTY in Stock: 10

Weight: 23 lbs

Color: FS 14257 Green

Spec 1: MIL-PRF-85285E, Type I, Class H

Kitsize: 2 gallon kit

MFG PN#: 646-58-4257

MFG: Akzo Nobel

Product Description: Mil-Spec Polyurethane Enamel

QTY in Stock: 10

Weight: 8 lbs

Color: FS 14257 Green

Spec 1: MIL-PRF-85285E, Type I, Class H

Kitsize: 2 quart kit

MFG PN#: 646-58-4260

MFG: Akzo Nobel

Product Description: Mil-Spec Polyurethane Enamel

QTY in Stock: 10

Weight: 23 lbs

Color: FS 14260 Green

Spec 1: MIL-PRF-85285E, Type I, Class H

Kitsize: 2 gallon kit

MFG PN#: 646-58-4260

MFG: Akzo Nobel

Product Description: Mil-Spec Polyurethane Enamel

QTY in Stock: 10

Weight: 8 lbs

Color: FS 14260 Green

Spec 1: MIL-PRF-85285E, Type I, Class H

Kitsize: 2 quart kit

MFG PN#: 646-58-5042

MFG: Akzo Nobel

Product Description: Mil-Spec Polyurethane Enamel

QTY in Stock: 10

Weight: 23 lbs

Color: FS 15042 Blue

Spec 1: MIL-PRF-85285E, Type I, Class H

Kitsize: 2 gallon kit

MFG PN#: 646-58-5042

MFG: Akzo Nobel

Product Description: Mil-Spec Polyurethane Enamel

QTY in Stock: 10

Weight: 8 lbs

Color: FS 15042 Blue

Spec 1: MIL-PRF-85285E, Type I, Class H

Kitsize: 2 quart kit

MFG PN#: 646-58-5044

MFG: Akzo Nobel

Product Description: Mil-Spec Polyurethane Enamel

QTY in Stock: 10

Weight: 23 lbs

Color: FS 15044 Blue

Spec 1: MIL-PRF-85285E, Type I, Class H

Kitsize: 2 gallon kit

MFG PN#: 646-58-5044

MFG: Akzo Nobel

Product Description: Mil-Spec Polyurethane Enamel

QTY in Stock: 10

Weight: 8 lbs

Color: FS 15044 Blue

Spec 1: MIL-PRF-85285E, Type I, Class H

Kitsize: 2 quart kit

MFG PN#: 646-58-5045

MFG: Akzo Nobel

Product Description: Mil-Spec Polyurethane Enamel

QTY in Stock: 10

Weight: 23 lbs

Color: FS 15045 Blue

Spec 1: MIL-PRF-85285E, Type I, Class H

Kitsize: 2 gallon kit

MFG PN#: 646-58-5045

MFG: Akzo Nobel

Product Description: Mil-Spec Polyurethane Enamel

QTY in Stock: 10

Weight: 8 lbs

Color: FS 15045 Blue

Spec 1: MIL-PRF-85285E, Type I, Class H

Kitsize: 2 quart kit

MFG PN#: 646-58-5048

MFG: Akzo Nobel

Product Description: Mil-Spec Polyurethane Enamel

QTY in Stock: 10

Weight: 23 lbs

Color: FS 15048 Blue

Spec 1: MIL-PRF-85285E, Type I, Class H

Kitsize: 2 gallon kit

MFG PN#: 646-58-5048

MFG: Akzo Nobel

Product Description: Mil-Spec Polyurethane Enamel

QTY in Stock: 10

Weight: 8 lbs

Color: FS 15048 Blue

Spec 1: MIL-PRF-85285E, Type I, Class H

Kitsize: 2 quart kit

MFG PN#: 646-58-5050

MFG: Akzo Nobel

Product Description: Mil-Spec Polyurethane Enamel

QTY in Stock: 10

Weight: 23 lbs

Color: FS 15050 Blue

Spec 1: MIL-PRF-85285E, Type I, Class H

Kitsize: 2 gallon kit

MFG PN#: 646-58-5050

MFG: Akzo Nobel

Product Description: Mil-Spec Polyurethane Enamel

QTY in Stock: 10

Weight: 8 lbs

Color: FS 15050 Blue

Spec 1: MIL-PRF-85285E, Type I, Class H

Kitsize: 2 quart kit

MFG PN#: 646-58-5052

MFG: Akzo Nobel

Product Description: Mil-Spec Polyurethane Enamel

QTY in Stock: 10

Weight: 23 lbs

Color: FS 15052 Blue

Spec 1: MIL-PRF-85285E, Type I, Class H

Kitsize: 2 gallon kit

MFG PN#: 646-58-5052

MFG: Akzo Nobel

Product Description: Mil-Spec Polyurethane Enamel

QTY in Stock: 10

Weight: 8 lbs

Color: FS 15052 Blue

Spec 1: MIL-PRF-85285E, Type I, Class H

Kitsize: 2 quart kit

MFG PN#: 646-58-5055

MFG: Akzo Nobel

Product Description: Mil-Spec Polyurethane Enamel

QTY in Stock: 10

Weight: 23 lbs

Color: FS 15055 Blue

Spec 1: MIL-PRF-85285E, Type I, Class H

Kitsize: 2 gallon kit

MFG PN#: 646-58-5055

MFG: Akzo Nobel

Product Description: Mil-Spec Polyurethane Enamel

QTY in Stock: 10

Weight: 8 lbs

Color: FS 15055 Blue

Spec 1: MIL-PRF-85285E, Type I, Class H

Kitsize: 2 quart kit

MFG PN#: 646-58-5056

MFG: Akzo Nobel

Product Description: Mil-Spec Polyurethane Enamel

QTY in Stock: 10

Weight: 23 lbs

Color: FS 15056 Blue

Spec 1: MIL-PRF-85285E, Type I, Class H

Kitsize: 2 gallon kit

MFG PN#: 646-58-5056

MFG: Akzo Nobel

Product Description: Mil-Spec Polyurethane Enamel

QTY in Stock: 10

Weight: 8 lbs

Color: FS 15056 Blue

Spec 1: MIL-PRF-85285E, Type I, Class H

Kitsize: 2 quart kit

MFG PN#: 646-58-5092

MFG: Akzo Nobel

Product Description: Mil-Spec Polyurethane Enamel

QTY in Stock: 10

Weight: 23 lbs

Color: FS 15092 Blue

Spec 1: MIL-PRF-85285E, Type I, Class H

Kitsize: 2 gallon kit

MFG PN#: 646-58-5092

MFG: Akzo Nobel

Product Description: Mil-Spec Polyurethane Enamel

QTY in Stock: 10

Weight: 8 lbs

Color: FS 15092 Blue

Spec 1: MIL-PRF-85285E, Type I, Class H

Kitsize: 2 quart kit

MFG PN#: 646-58-5095

MFG: Akzo Nobel

Product Description: Mil-Spec Polyurethane Enamel

QTY in Stock: 10

Weight: 23 lbs

Color: FS 15095 Blue

Spec 1: MIL-PRF-85285E, Type I, Class H

Kitsize: 2 gallon kit

MFG PN#: 646-58-5095

MFG: Akzo Nobel

Product Description: Mil-Spec Polyurethane Enamel

QTY in Stock: 10

Weight: 8 lbs

Color: FS 15095 Blue

Spec 1: MIL-PRF-85285E, Type I, Class H

Kitsize: 2 quart kit

MFG PN#: 646-58-5102

MFG: Akzo Nobel

Product Description: Mil-Spec Polyurethane Enamel

QTY in Stock: 10

Weight: 23 lbs

Color: FS 15102 Blue

Spec 1: MIL-PRF-85285E, Type I, Class H

Kitsize: 2 gallon kit

MFG PN#: 646-58-5102

MFG: Akzo Nobel

Product Description: Mil-Spec Polyurethane Enamel

QTY in Stock: 10

Weight: 8 lbs

Color: FS 15102 Blue

Spec 1: MIL-PRF-85285E, Type I, Class H

Kitsize: 2 quart kit

MFG PN#: 646-58-5123

MFG: Akzo Nobel

Product Description: Mil-Spec Polyurethane Enamel

QTY in Stock: 10

Weight: 23 lbs

Color: FS 15123 Blue

Spec 1: MIL-PRF-85285E, Type I, Class H

Kitsize: 2 gallon kit

MFG PN#: 646-58-5123

MFG: Akzo Nobel

Product Description: Mil-Spec Polyurethane Enamel

QTY in Stock: 10

Weight: 8 lbs

Color: FS 15123 Blue

Spec 1: MIL-PRF-85285E, Type I, Class H

Kitsize: 2 quart kit

MFG PN#: 646-58-5164

MFG: Akzo Nobel

Product Description: Mil-Spec Polyurethane Enamel

QTY in Stock: 10

Weight: 23 lbs

Color: FS 15164 Blue

Spec 1: MIL-PRF-85285E, Type I, Class H

Kitsize: 2 gallon kit

MFG PN#: 646-58-5164

MFG: Akzo Nobel

Product Description: Mil-Spec Polyurethane Enamel

QTY in Stock: 10

Weight: 8 lbs

Color: FS 15164 Blue

Spec 1: MIL-PRF-85285E, Type I, Class H

Kitsize: 2 quart kit

MFG PN#: 646-58-5180

MFG: Akzo Nobel

Product Description: Mil-Spec Polyurethane Enamel

QTY in Stock: 10

Weight: 23 lbs

Color: FS 15180 Blue

Spec 1: MIL-PRF-85285E, Type I, Class H

Kitsize: 2 gallon kit

MFG PN#: 646-58-5180

MFG: Akzo Nobel

Product Description: Mil-Spec Polyurethane Enamel

QTY in Stock: 10

Weight: 8 lbs

Color: FS 15180 Blue

Spec 1: MIL-PRF-85285E, Type I, Class H

Kitsize: 2 quart kit

MFG PN#: 646-58-5182

MFG: Akzo Nobel

Product Description: Mil-Spec Polyurethane Enamel

QTY in Stock: 10

Weight: 23 lbs

Color: FS 15182 Blue

Spec 1: MIL-PRF-85285E, Type I, Class H

Kitsize: 2 gallon kit

MFG PN#: 646-58-5182

MFG: Akzo Nobel

Product Description: Mil-Spec Polyurethane Enamel

QTY in Stock: 10

Weight: 8 lbs

Color: FS 15182 Blue

Spec 1: MIL-PRF-85285E, Type I, Class H

Kitsize: 2 quart kit

MFG PN#: 646-58-5183

MFG: Akzo Nobel

Product Description: Mil-Spec Polyurethane Enamel

QTY in Stock: 10

Weight: 23 lbs

Color: FS 15183 Blue

Spec 1: MIL-PRF-85285E, Type I, Class H

Kitsize: 2 gallon kit

MFG PN#: 646-58-5183

MFG: Akzo Nobel

Product Description: Mil-Spec Polyurethane Enamel

QTY in Stock: 10

Weight: 8 lbs

Color: FS 15183 Blue

Spec 1: MIL-PRF-85285E, Type I, Class H

Kitsize: 2 quart kit

MFG PN#: 646-58-5184

MFG: Akzo Nobel

Product Description: Mil-Spec Polyurethane Enamel

QTY in Stock: 10

Weight: 23 lbs

Color: FS 15184 Blue

Spec 1: MIL-PRF-85285E, Type I, Class H

Kitsize: 2 gallon kit

MFG PN#: 646-58-5184

MFG: Akzo Nobel

Product Description: Mil-Spec Polyurethane Enamel

QTY in Stock: 10

Weight: 8 lbs

Color: FS 15184 Blue

Spec 1: MIL-PRF-85285E, Type I, Class H

Kitsize: 2 quart kit

MFG PN#: 646-58-5187

MFG: Akzo Nobel

Product Description: Mil-Spec Polyurethane Enamel

QTY in Stock: 10

Weight: 23 lbs

Color: FS 15187 Blue

Spec 1: MIL-PRF-85285E, Type I, Class H

Kitsize: 2 gallon kit

MFG PN#: 646-58-5187

MFG: Akzo Nobel

Product Description: Mil-Spec Polyurethane Enamel

QTY in Stock: 10

Weight: 8 lbs

Color: FS 15187 Blue

Spec 1: MIL-PRF-85285E, Type I, Class H

Kitsize: 2 quart kit

MFG PN#: 646-58-5190

MFG: Akzo Nobel

Product Description: Mil-Spec Polyurethane Enamel

QTY in Stock: 10

Weight: 23 lbs

Color: FS 15190 Blue

Spec 1: MIL-PRF-85285E, Type I, Class H

Kitsize: 2 gallon kit

MFG PN#: 646-58-5190

MFG: Akzo Nobel

Product Description: Mil-Spec Polyurethane Enamel

QTY in Stock: 10

Weight: 8 lbs

Color: FS 15190 Blue

Spec 1: MIL-PRF-85285E, Type I, Class H

Kitsize: 2 quart kit

MFG PN#: 646-58-5193

MFG: Akzo Nobel

Product Description: Mil-Spec Polyurethane Enamel

QTY in Stock: 10

Weight: 23 lbs

Color: FS 15193 Blue

Spec 1: MIL-PRF-85285E, Type I, Class H

Kitsize: 2 gallon kit

MFG PN#: 646-58-5193

MFG: Akzo Nobel

Product Description: Mil-Spec Polyurethane Enamel

QTY in Stock: 10

Weight: 8 lbs

Color: FS 15193 Blue

Spec 1: MIL-PRF-85285E, Type I, Class H

Kitsize: 2 quart kit

MFG PN#: 646-58-5200

MFG: Akzo Nobel

Product Description: Mil-Spec Polyurethane Enamel

QTY in Stock: 10

Weight: 23 lbs

Color: FS 15200 Blue

Spec 1: MIL-PRF-85285E, Type I, Class H

Kitsize: 2 gallon kit

MFG PN#: 646-58-5200

MFG: Akzo Nobel

Product Description: Mil-Spec Polyurethane Enamel

QTY in Stock: 10

Weight: 8 lbs

Color: FS 15200 Blue

Spec 1: MIL-PRF-85285E, Type I, Class H

Kitsize: 2 quart kit

MFG PN#: 646-58-5231

MFG: Akzo Nobel

Product Description: Mil-Spec Polyurethane Enamel

QTY in Stock: 10

Weight: 23 lbs

Color: FS 15231 Blue

Spec 1: MIL-PRF-85285E, Type I, Class H

Kitsize: 2 gallon kit

MFG PN#: 646-58-5231

MFG: Akzo Nobel

Product Description: Mil-Spec Polyurethane Enamel

QTY in Stock: 10

Weight: 8 lbs

Color: FS 15231 Blue

Spec 1: MIL-PRF-85285E, Type I, Class H

Kitsize: 2 quart kit

MFG PN#: 646-58-5237

MFG: Akzo Nobel

Product Description: Mil-Spec Polyurethane Enamel

QTY in Stock: 10

Weight: 23 lbs

Color: FS 15237 Blue

Spec 1: MIL-PRF-85285E, Type I, Class H

Kitsize: 2 gallon kit

MFG PN#: 646-58-5237

MFG: Akzo Nobel

Product Description: Mil-Spec Polyurethane Enamel

QTY in Stock: 10

Weight: 8 lbs

Color: FS 15237 Blue

Spec 1: MIL-PRF-85285E, Type I, Class H

Kitsize: 2 quart kit

MFG PN#: 646-58-5450

MFG: Akzo Nobel

Product Description: Mil-Spec Polyurethane Enamel

QTY in Stock: 10

Weight: 23 lbs

Color: FS 15450 Blue

Spec 1: MIL-PRF-85285E, Type I, Class H

Kitsize: 2 gallon kit

MFG PN#: 646-58-5450

MFG: Akzo Nobel

Product Description: Mil-Spec Polyurethane Enamel

QTY in Stock: 10

Weight: 8 lbs

Color: FS 15450 Blue

Spec 1: MIL-PRF-85285E, Type I, Class H

Kitsize: 2 quart kit

MFG PN#: 646-58-5526

MFG: Akzo Nobel

Product Description: Mil-Spec Polyurethane Enamel

QTY in Stock: 10

Weight: 23 lbs

Color: FS 15526 Blue

Spec 1: MIL-PRF-85285E, Type I, Class H

Kitsize: 2 gallon kit

MFG PN#: 646-58-5526

MFG: Akzo Nobel

Product Description: Mil-Spec Polyurethane Enamel

QTY in Stock: 10

Weight: 8 lbs

Color: FS 15526 Blue

Spec 1: MIL-PRF-85285E, Type I, Class H

Kitsize: 2 quart kit

MFG PN#: 646-58-6001

MFG: Akzo Nobel

Product Description: Mil-Spec Polyurethane Enamel

QTY in Stock: 10

Weight: 23 lbs

Color: Green RAL 6001

Spec 1: MIL-PRF-85285E, Type I, Class H

Kitsize: 2 gallon kit

MFG PN#: 646-58-6001

MFG: Akzo Nobel

Product Description: Mil-Spec Polyurethane Enamel

QTY in Stock: 10

Weight: 8 lbs

Color: Green RAL 6001

Spec 1: MIL-PRF-85285E, Type I, Class H

Kitsize: 2 quart kit

MFG PN#: 646-58-6076

MFG: Akzo Nobel

Product Description: Mil-Spec Polyurethane Enamel

QTY in Stock: 10

Weight: 25 lbs

Color: FS 16076 Gray

Spec 1: MIL-PRF-85285E, Type I, Class H

Kitsize: 2 gallon kit

MFG PN#: 646-58-6076

MFG: Akzo Nobel

Product Description: Mil-Spec Polyurethane Enamel

QTY in Stock: 10

Weight: 9 lbs

Color: FS 16076 Gray

Spec 1: MIL-PRF-85285E, Type I, Class H

Kitsize: 2 quart kit

MFG PN#: 646-58-6081

MFG: Akzo Nobel

Product Description: Mil-Spec Polyurethane Enamel

QTY in Stock: 10

Weight: 25 lbs

Color: FS 16081 Gray

Spec 1: MIL-PRF-85285E, Type I, Class H

Kitsize: 2 gallon kit

MFG PN#: 646-58-6081

MFG: Akzo Nobel

Product Description: Mil-Spec Polyurethane Enamel

QTY in Stock: 10

Weight: 9 lbs

Color: FS 16081 Gray

Spec 1: MIL-PRF-85285E, Type I, Class H

Kitsize: 2 quart kit

MFG PN#: 646-58-6099

MFG: Akzo Nobel

Product Description: Mil-Spec Polyurethane Enamel

QTY in Stock: 10

Weight: 25 lbs

Color: FS 16099 Gray

Spec 1: MIL-PRF-85285E, Type I, Class H

Kitsize: 2 gallon kit

MFG PN#: 646-58-6099

MFG: Akzo Nobel

Product Description: Mil-Spec Polyurethane Enamel

QTY in Stock: 10

Weight: 9 lbs

Color: FS 16099 Gray

Spec 1: MIL-PRF-85285E, Type I, Class H

Kitsize: 2 quart kit

MFG PN#: 646-58-6118

MFG: Akzo Nobel

Product Description: Mil-Spec Polyurethane Enamel

QTY in Stock: 10

Weight: 25 lbs

Color: FS 16118 Gray

Spec 1: MIL-PRF-85285E, Type I, Class H

Kitsize: 2 gallon kit

MFG PN#: 646-58-6118

MFG: Akzo Nobel

Product Description: Mil-Spec Polyurethane Enamel

QTY in Stock: 10

Weight: 9 lbs

Color: FS 16118 Gray

Spec 1: MIL-PRF-85285E, Type I, Class H

Kitsize: 2 quart kit

MFG PN#: 646-58-6176

MFG: Akzo Nobel

Product Description: Mil-Spec Polyurethane Enamel

QTY in Stock: 10

Weight: 25 lbs

Color: FS 16176 Gray

Spec 1: MIL-PRF-85285E, Type I, Class H

Kitsize: 2 gallon kit

MFG PN#: 646-58-6176

MFG: Akzo Nobel

Product Description: Mil-Spec Polyurethane Enamel

QTY in Stock: 10

Weight: 9 lbs

Color: FS 16176 Gray

Spec 1: MIL-PRF-85285E, Type I, Class H

Kitsize: 2 quart kit

MFG PN#: 646-58-6187

MFG: Akzo Nobel

Product Description: Mil-Spec Polyurethane Enamel

QTY in Stock: 10

Weight: 25 lbs

Color: FS 16187 Gray

Spec 1: MIL-PRF-85285E, Type I, Class H

Kitsize: 2 gallon kit

MFG PN#: 646-58-6187

MFG: Akzo Nobel

Product Description: Mil-Spec Polyurethane Enamel

QTY in Stock: 10

Weight: 9 lbs

Color: FS 16187 Gray

Spec 1: MIL-PRF-85285E, Type I, Class H

Kitsize: 2 quart kit

MFG PN#: 646-58-6231

MFG: Akzo Nobel

Product Description: Mil-Spec Polyurethane Enamel

QTY in Stock: 10

Weight: 25 lbs

Color: FS 16231 Gray

Spec 1: MIL-PRF-85285E, Type I, Class H

Kitsize: 2 gallon kit

MFG PN#: 646-58-6231

MFG: Akzo Nobel

Product Description: Mil-Spec Polyurethane Enamel

QTY in Stock: 10

Weight: 9 lbs

Color: FS 16231 Gray

Spec 1: MIL-PRF-85285E, Type I, Class H

Kitsize: 2 quart kit

MFG PN#: 646-58-6251

MFG: Akzo Nobel

Product Description: Mil-Spec Polyurethane Enamel

QTY in Stock: 10

Weight: 25 lbs

Color: FS 16251 Gray

Spec 1: MIL-PRF-85285E, Type I, Class H

Kitsize: 2 gallon kit

MFG PN#: 646-58-6251

MFG: Akzo Nobel

Product Description: Mil-Spec Polyurethane Enamel

QTY in Stock: 10

Weight: 9 lbs

Color: FS 16251 Gray

Spec 1: MIL-PRF-85285E, Type I, Class H

Kitsize: 2 quart kit

MFG PN#: 646-58-6280

MFG: Akzo Nobel

Product Description: Mil-Spec Polyurethane Enamel

QTY in Stock: 10

Weight: 25 lbs

Color: FS 16280 Gray

Spec 1: MIL-PRF-85285E, Type I, Class H

Kitsize: 2 gallon kit

MFG PN#: 646-58-6280

MFG: Akzo Nobel

Product Description: Mil-Spec Polyurethane Enamel

QTY in Stock: 10

Weight: 9 lbs

Color: FS 16280 Gray

Spec 1: MIL-PRF-85285E, Type I, Class H

Kitsize: 2 quart kit

MFG PN#: 646-58-6293

MFG: Akzo Nobel

Product Description: Mil-Spec Polyurethane Enamel

QTY in Stock: 10

Weight: 25 lbs

Color: FS 16293 Gray

Spec 1: MIL-PRF-85285E, Type I, Class H

Kitsize: 2 gallon kit

MFG PN#: 646-58-6293

MFG: Akzo Nobel

Product Description: Mil-Spec Polyurethane Enamel

QTY in Stock: 10

Weight: 9 lbs

Color: FS 16293 Gray

Spec 1: MIL-PRF-85285E, Type I, Class H

Kitsize: 2 quart kit

MFG PN#: 646-58-6307

MFG: Akzo Nobel

Product Description: Mil-Spec Polyurethane Enamel

QTY in Stock: 10

Weight: 25 lbs

Color: FS 16307 Gray

Spec 1: MIL-PRF-85285E, Type I, Class H

Kitsize: 2 gallon kit

MFG PN#: 646-58-6307

MFG: Akzo Nobel

Product Description: Mil-Spec Polyurethane Enamel

QTY in Stock: 10

Weight: 9 lbs

Color: FS 16307 Gray

Spec 1: MIL-PRF-85285E, Type I, Class H

Kitsize: 2 quart kit

MFG PN#: 646-58-6314

MFG: Akzo Nobel

Product Description: Mil-Spec Polyurethane Enamel

QTY in Stock: 10

Weight: 25 lbs

Color: FS 16314 Gray

Spec 1: MIL-PRF-85285E, Type I, Class H

Kitsize: 2 gallon kit

MFG PN#: 646-58-6314

MFG: Akzo Nobel

Product Description: Mil-Spec Polyurethane Enamel

QTY in Stock: 10

Weight: 9 lbs

Color: FS 16314 Gray

Spec 1: MIL-PRF-85285E, Type I, Class H

Kitsize: 2 quart kit

MFG PN#: 646-58-6350

MFG: Akzo Nobel

Product Description: Mil-Spec Polyurethane Enamel

QTY in Stock: 10

Weight: 25 lbs

Color: FS 16350 Gray

Spec 1: MIL-PRF-85285E, Type I, Class H

Kitsize: 2 gallon kit

MFG PN#: 646-58-6350

MFG: Akzo Nobel

Product Description: Mil-Spec Polyurethane Enamel

QTY in Stock: 10

Weight: 9 lbs

Color: FS 16350 Gray

Spec 1: MIL-PRF-85285E, Type I, Class H

Kitsize: 2 quart kit

MFG PN#: 646-58-6357

MFG: Akzo Nobel

Product Description: Mil-Spec Polyurethane Enamel

QTY in Stock: 10

Weight: 25 lbs

Color: FS 16357 Gray

Spec 1: MIL-PRF-85285E, Type I, Class H

Kitsize: 2 gallon kit

MFG PN#: 646-58-6357

MFG: Akzo Nobel

Product Description: Mil-Spec Polyurethane Enamel

QTY in Stock: 10

Weight: 9 lbs

Color: FS 16357 Gray

Spec 1: MIL-PRF-85285E, Type I, Class H

Kitsize: 2 quart kit

MFG PN#: 646-58-6375

MFG: Akzo Nobel

Product Description: Mil-Spec Polyurethane Enamel

QTY in Stock: 10

Weight: 25 lbs

Color: FS 16375 Gray

Spec 1: MIL-PRF-85285E, Type I, Class H

Kitsize: 2 gallon kit

MFG PN#: 646-58-6375

MFG: Akzo Nobel

Product Description: Mil-Spec Polyurethane Enamel

QTY in Stock: 10

Weight: 9 lbs

Color: FS 16375 Gray

Spec 1: MIL-PRF-85285E, Type I, Class H

Kitsize: 2 quart kit

MFG PN#: 646-58-6376

MFG: Akzo Nobel

Product Description: Mil-Spec Polyurethane Enamel

QTY in Stock: 10

Weight: 25 lbs

Color: FS 16376 Gray

Spec 1: MIL-PRF-85285E, Type I, Class H

Kitsize: 2 gallon kit

MFG PN#: 646-58-6376

MFG: Akzo Nobel

Product Description: Mil-Spec Polyurethane Enamel

QTY in Stock: 10

Weight: 9 lbs

Color: FS 16376 Gray

Spec 1: MIL-PRF-85285E, Type I, Class H

Kitsize: 2 quart kit

MFG PN#: 646-58-6440

MFG: Akzo Nobel

Product Description: Mil-Spec Polyurethane Enamel

QTY in Stock: 10

Weight: 25 lbs

Color: FS 16440 Gray

Spec 1: MIL-PRF-85285E, Type I, Class H

Kitsize: 2 gallon kit

MFG PN#: 646-58-6440

MFG: Akzo Nobel

Product Description: Mil-Spec Polyurethane Enamel

QTY in Stock: 10

Weight: 9 lbs

Color: FS 16440 Gray

Spec 1: MIL-PRF-85285E, Type I, Class H

Kitsize: 2 quart kit

MFG PN#: 646-58-6463

MFG: Akzo Nobel

Product Description: Mil-Spec Polyurethane Enamel

QTY in Stock: 10

Weight: 25 lbs

Color: FS 16463 Gray

Spec 1: MIL-PRF-85285E, Type I, Class H

Kitsize: 2 gallon kit

MFG PN#: 646-58-6463

MFG: Akzo Nobel

Product Description: Mil-Spec Polyurethane Enamel

QTY in Stock: 10

Weight: 9 lbs

Color: FS 16463 Gray

Spec 1: MIL-PRF-85285E, Type I, Class H

Kitsize: 2 quart kit

MFG PN#: 646-58-6473

MFG: Akzo Nobel

Product Description: Mil-Spec Polyurethane Enamel

QTY in Stock: 10

Weight: 25 lbs

Color: FS 16473 Gray

Spec 1: MIL-PRF-85285E, Type I, Class H

Kitsize: 2 gallon kit

MFG PN#: 646-58-6473

MFG: Akzo Nobel

Product Description: Mil-Spec Polyurethane Enamel

QTY in Stock: 10

Weight: 9 lbs

Color: FS 16473 Gray

Spec 1: MIL-PRF-85285E, Type I, Class H

Kitsize: 2 quart kit

MFG PN#: 646-58-6480

MFG: Akzo Nobel

Product Description: Mil-Spec Polyurethane Enamel

QTY in Stock: 10

Weight: 25 lbs

Color: FS 16480 Gray

Spec 1: MIL-PRF-85285E, Type I, Class H

Kitsize: 2 gallon kit

MFG PN#: 646-58-6480

MFG: Akzo Nobel

Product Description: Mil-Spec Polyurethane Enamel

QTY in Stock: 10

Weight: 9 lbs

Color: FS 16480 Gray

Spec 1: MIL-PRF-85285E, Type I, Class H

Kitsize: 2 quart kit

MFG PN#: 646-58-6492

MFG: Akzo Nobel

Product Description: Mil-Spec Polyurethane Enamel

QTY in Stock: 10

Weight: 25 lbs

Color: FS 16492 Gray

Spec 1: MIL-PRF-85285E, Type I, Class H

Kitsize: 2 gallon kit

MFG PN#: 646-58-6492

MFG: Akzo Nobel

Product Description: Mil-Spec Polyurethane Enamel

QTY in Stock: 10

Weight: 9 lbs

Color: FS 16492 Gray

Spec 1: MIL-PRF-85285E, Type I, Class H

Kitsize: 2 quart kit

MFG PN#: 646-58-6515

MFG: Akzo Nobel

Product Description: Mil-Spec Polyurethane Enamel

QTY in Stock: 10

Weight: 25 lbs

Color: FS 16515 Gray

Spec 1: MIL-PRF-85285E, Type I, Class H

Kitsize: 2 gallon kit

MFG PN#: 646-58-6515

MFG: Akzo Nobel

Product Description: Mil-Spec Polyurethane Enamel

QTY in Stock: 10

Weight: 9 lbs

Color: FS 16515 Gray

Spec 1: MIL-PRF-85285E, Type I, Class H

Kitsize: 2 quart kit

MFG PN#: 646-58-6555

MFG: Akzo Nobel

Product Description: Mil-Spec Polyurethane Enamel

QTY in Stock: 10

Weight: 25 lbs

Color: FS 16555 Gray

Spec 1: MIL-PRF-85285E, Type I, Class H

Kitsize: 2 gallon kit

MFG PN#: 646-58-6555

MFG: Akzo Nobel

Product Description: Mil-Spec Polyurethane Enamel

QTY in Stock: 10

Weight: 9 lbs

Color: FS 16555 Gray

Spec 1: MIL-PRF-85285E, Type I, Class H

Kitsize: 2 quart kit

MFG PN#: 646-58-7038

MFG: Akzo Nobel

Product Description: Mil-Spec Polyurethane Enamel

QTY in Stock: 10

Weight: 25 lbs

Color: FS 17038 Black

Spec 1: MIL-PRF-85285E, Type I, Class H

Kitsize: 2 gallon kit

MFG PN#: 646-58-7038

MFG: Akzo Nobel

Product Description: Mil-Spec Polyurethane Enamel

QTY in Stock: 10

Weight: 9 lbs

Color: FS 17038 Black

Spec 1: MIL-PRF-85285E, Type I, Class H

Kitsize: 2 quart kit

MFG PN#: 646-58-7100

MFG: Akzo Nobel

Product Description: Mil-Spec Polyurethane Enamel

QTY in Stock: 10

Weight: 23 lbs

Color: FS 17100 Purple

Spec 1: MIL-PRF-85285E, Type I, Class H

Kitsize: 2 gallon kit

MFG PN#: 646-58-7100

MFG: Akzo Nobel

Product Description: Mil-Spec Polyurethane Enamel

QTY in Stock: 10

Weight: 7 lbs

Color: FS 17100 Purple

Spec 1: MIL-PRF-85285E, Type I, Class H

Kitsize: 2 quart kit

MFG PN#: 646-58-7142

MFG: Akzo Nobel

Product Description: Mil-Spec Polyurethane Enamel

QTY in Stock: 10

Weight: 23 lbs

Color: FS 17142 Purple

Spec 1: MIL-PRF-85285E, Type I, Class H

Kitsize: 2 gallon kit

MFG PN#: 646-58-7142

MFG: Akzo Nobel

Product Description: Mil-Spec Polyurethane Enamel

QTY in Stock: 10

Weight: 7 lbs

Color: FS 17142 Purple

Spec 1: MIL-PRF-85285E, Type I, Class H

Kitsize: 2 quart kit

MFG PN#: 646-58-7401

MFG: Akzo Nobel

Product Description: Mil-Spec Polyurethane Enamel

QTY in Stock: 10

Weight: 21 lbs

Color: Snowbird Red

Spec 1: MIL-PRF-85285E, Type I, Class H

Kitsize: 2 gallon kit

MFG PN#: 646-58-7401

MFG: Akzo Nobel

Product Description: Mil-Spec Polyurethane Enamel

QTY in Stock: 10

Weight: 7 lbs

Color: Snowbird Red

Spec 1: MIL-PRF-85285E, Type I, Class H

Kitsize: 2 quart kit

MFG PN#: 646-58-7769

MFG: Akzo Nobel

Product Description: Mil-Spec Polyurethane Enamel

QTY in Stock: 10

Weight: 23 lbs

Color: FS 17769

Spec 1: MIL-PRF-85285E, Type I, Class H

Kitsize: 2 gallon kit

MFG PN#: 646-58-7769

MFG: Akzo Nobel

Product Description: Mil-Spec Polyurethane Enamel

QTY in Stock: 10

Weight: 9 lbs

Color: FS 17769

Spec 1: MIL-PRF-85285E, Type I, Class H

Kitsize: 2 quart kit

MFG PN#: 646-58-7778

MFG: Akzo Nobel

Product Description: Mil-Spec Polyurethane Enamel

QTY in Stock: 10

Weight: 23 lbs

Color: FS 17778

Spec 1: MIL-PRF-85285E, Type I, Class H

Kitsize: 2 gallon kit

MFG PN#: 646-58-7778

MFG: Akzo Nobel

Product Description: Mil-Spec Polyurethane Enamel

QTY in Stock: 10

Weight: 9 lbs

Color: FS 17778

Spec 1: MIL-PRF-85285E, Type I, Class H

Kitsize: 2 quart kit

MFG PN#: 646-58-7855

MFG: Akzo Nobel

Product Description: Mil-Spec Polyurethane Enamel

QTY in Stock: 10

Weight: 25 lbs

Color: FS 17855 White

Spec 1: MIL-PRF-85285E, Type I, Class H

Kitsize: 2 gallon kit

MFG PN#: 646-58-7855

MFG: Akzo Nobel

Product Description: Mil-Spec Polyurethane Enamel

QTY in Stock: 10

Weight: 9 lbs

Color: FS 17855 White

Spec 1: MIL-PRF-85285E, Type I, Class H

Kitsize: 2 quart kit

MFG PN#: 646-58-7860

MFG: Akzo Nobel

Product Description: Mil-Spec Polyurethane Enamel

QTY in Stock: 10

Weight: 25 lbs

Color: FS 17860 White

Spec 1: MIL-PRF-85285E, Type I, Class H

Kitsize: 2 gallon kit

MFG PN#: 646-58-7860

MFG: Akzo Nobel

Product Description: Mil-Spec Polyurethane Enamel

QTY in Stock: 10

Weight: 9 lbs

Color: FS 17860 White

Spec 1: MIL-PRF-85285E, Type I, Class H

Kitsize: 2 quart kit

MFG PN#: 646-58-7865

MFG: Akzo Nobel

Product Description: Mil-Spec Polyurethane Enamel

QTY in Stock: 10

Weight: 25 lbs

Color: FS 17865 White

Spec 1: MIL-PRF-85285E, Type I, Class H

Kitsize: 2 gallon kit

MFG PN#: 646-58-7865

MFG: Akzo Nobel

Product Description: Mil-Spec Polyurethane Enamel

QTY in Stock: 10

Weight: 9 lbs

Color: FS 17865 White

Spec 1: MIL-PRF-85285E, Type I, Class H

Kitsize: 2 quart kit

MFG PN#: 646-58-7875

MFG: Akzo Nobel

Product Description: Mil-Spec Polyurethane Enamel

QTY in Stock: 10

Weight: 25 lbs

Color: FS 17875 White

Spec 1: MIL-PRF-85285E, Type I, Class H

Kitsize: 2 gallon kit

MFG PN#: 646-58-7875

MFG: Akzo Nobel

Product Description: Mil-Spec Polyurethane Enamel

QTY in Stock: 10

Weight: 9 lbs

Color: FS 17875 White

Spec 1: MIL-PRF-85285E, Type I, Class H

Kitsize: 2 quart kit

MFG PN#: 646-58-7886

MFG: Akzo Nobel

Product Description: Mil-Spec Polyurethane Enamel

QTY in Stock: 10

Weight: 25 lbs

Color: FS 17886 White

Spec 1: MIL-PRF-85285E, Type I, Class H

Kitsize: 2 gallon kit

MFG PN#: 646-58-7886

MFG: Akzo Nobel

Product Description: Mil-Spec Polyurethane Enamel

QTY in Stock: 10

Weight: 9 lbs

Color: FS 17886 White

Spec 1: MIL-PRF-85285E, Type I, Class H

Kitsize: 2 quart kit

MFG PN#: 646-58-7925

MFG: Akzo Nobel

Product Description: Polyurethane Enamel

QTY in Stock: 50

Weight: 20 lbs

Color: Untinted White, Gloss, AMS-STD-595A 17925

Spec 1: MIL-PRF-85285, TY I, Cl H

Spec 2: MMS-420

Kitsize: 2 gallon kit

MFG PN#: 646-58-7925

MFG: Akzo Nobel

Product Description: Mil-Spec Polyurethane Enamel

QTY in Stock: 10

Weight: 25 lbs

Color: FS 17925 White

Spec 1: MIL-PRF-85285E, Type I, Class H

Kitsize: 2 gallon kit

MFG PN#: 646-58-7925

MFG: Akzo Nobel

Product Description: Mil-Spec Polyurethane Enamel

QTY in Stock: 10

Weight: 9 lbs

Color: FS 17925 White

Spec 1: MIL-PRF-85285E, Type I, Class H

Kitsize: 2 quart kit

MFG PN#: 646-58-8003

MFG: Akzo Nobel

Product Description: Mil-Spec Polyurethane Enamel

QTY in Stock: 10

Weight: 25 lbs

Color: Matterhorn White

Spec 1: MIL-PRF-85285E, Type I, Class H

Kitsize: 2 gallon kit

MFG PN#: 646-58-8003

MFG: Akzo Nobel

Product Description: Mil-Spec Polyurethane Enamel

QTY in Stock: 10

Weight: 9 lbs

Color: Matterhorn White

Spec 1: MIL-PRF-85285E, Type I, Class H

Kitsize: 2 quart kit

MFG PN#: 646-58-9000

MFG: Akzo Nobel

Product Description: Mil-Spec Polyurethane Enamel

QTY in Stock: 10

Weight: 25 lbs

Color: Gloss Clear

Spec 1: MIL-PRF-85285E, Type I, Class H

Kitsize: 2 gallon kit

MFG PN#: 646-58-9000

MFG: Akzo Nobel

Product Description: Mil-Spec Polyurethane Enamel

QTY in Stock: 10

Weight: 9 lbs

Color: Gloss Clear

Spec 1: MIL-PRF-85285E, Type I, Class H

Kitsize: 2 quart kit

MFG PN#: 646-58-9010

MFG: Akzo Nobel

Product Description: Mil-Spec Polyurethane Enamel

QTY in Stock: 10

Weight: 25 lbs

Color: White

Spec 1: MIL-PRF-85285E, Type I, Class H

Kitsize: 2 gallon kit

MFG PN#: 646-58-9010

MFG: Akzo Nobel

Product Description: Mil-Spec Polyurethane Enamel

QTY in Stock: 10

Weight: 9 lbs

Color: White

Spec 1: MIL-PRF-85285E, Type I, Class H

Kitsize: 2 quart kit

MFG PN#: 646-58-B702

MFG: Akzo Nobel

Product Description: Mil-Spec Polyurethane Enamel

QTY in Stock: 10

Weight: 25 lbs

Color: BAC 702 Gray

Spec 1: MIL-PRF-85285E, Type I, Class H

Kitsize: 2 gallon kit

MFG PN#: 646-58-B702

MFG: Akzo Nobel

Product Description: Mil-Spec Polyurethane Enamel

QTY in Stock: 10

Weight: 9 lbs

Color: BAC 702 Gray

Spec 1: MIL-PRF-85285E, Type I, Class H

Kitsize: 2 quart kit

MFG PN#: 646-58-B70317

MFG: Akzo Nobel

Product Description: Mil-Spec Polyurethane Enamel

QTY in Stock: 10

Weight: 25 lbs

Color: BAC 70317 Gray

Spec 1: MIL-PRF-85285E, Type I, Class H

Kitsize: 2 gallon kit

MFG PN#: 646-58-B70317

MFG: Akzo Nobel

Product Description: Mil-Spec Polyurethane Enamel

QTY in Stock: 10

Weight: 9 lbs

Color: BAC 70317 Gray

Spec 1: MIL-PRF-85285E, Type I, Class H

Kitsize: 2 quart kit

MFG PN#: 646-58-B707

MFG: Akzo Nobel

Product Description: Mil-Spec Polyurethane Enamel

QTY in Stock: 10

Weight: 25 lbs

Color: BAC 707 Gray

Spec 1: MIL-PRF-85285E, Type I, Class H

Kitsize: 2 gallon kit

MFG PN#: 646-58-B707

MFG: Akzo Nobel

Product Description: Mil-Spec Polyurethane Enamel

QTY in Stock: 10

Weight: 9 lbs

Color: BAC 707 Gray

Spec 1: MIL-PRF-85285E, Type I, Class H

Kitsize: 2 quart kit

MFG PN#: 646-58-B733

MFG: Akzo Nobel

Product Description: Mil-Spec Polyurethane Enamel

QTY in Stock: 10

Weight: 25 lbs

Color: BAC 733 Gray

Spec 1: MIL-PRF-85285E, Type I, Class H

Kitsize: 2 gallon kit

MFG PN#: 646-58-B733

MFG: Akzo Nobel

Product Description: Mil-Spec Polyurethane Enamel

QTY in Stock: 10

Weight: 9 lbs

Color: BAC 733 Gray

Spec 1: MIL-PRF-85285E, Type I, Class H

Kitsize: 2 quart kit

MFG PN#: 646-58-C001

MFG: Akzo Nobel

Product Description: Mil-Spec Polyurethane Enamel

QTY in Stock: 10

Weight: 25 lbs

Color: Honeywell White

Spec 1: MIL-PRF-85285E, Type I, Class H

Kitsize: 2 gallon kit

MFG PN#: 646-58-C001

MFG: Akzo Nobel

Product Description: Mil-Spec Polyurethane Enamel

QTY in Stock: 10

Weight: 9 lbs

Color: Honeywell White

Spec 1: MIL-PRF-85285E, Type I, Class H

Kitsize: 2 quart kit

MFG PN#: 646-58-C002

MFG: Akzo Nobel

Product Description: Mil-Spec Polyurethane Enamel

QTY in Stock: 10

Weight: 25 lbs

Color: White

Spec 1: MIL-PRF-85285E, Type I, Class H

Kitsize: 2 gallon kit

MFG PN#: 646-58-C002

MFG: Akzo Nobel

Product Description: Mil-Spec Polyurethane Enamel

QTY in Stock: 10

Weight: 9 lbs

Color: White

Spec 1: MIL-PRF-85285E, Type I, Class H

Kitsize: 2 quart kit

MFG PN#: 646-58-C003

MFG: Akzo Nobel

Product Description: Mil-Spec Polyurethane Enamel

QTY in Stock: 10

Weight: 23 lbs

Color: Grimes Blue/Green

Spec 1: MIL-PRF-85285E, Type I, Class H

Kitsize: 2 gallon kit

MFG PN#: 646-58-C003

MFG: Akzo Nobel

Product Description: Mil-Spec Polyurethane Enamel

QTY in Stock: 10

Weight: 8 lbs

Color: Grimes Blue/Green

Spec 1: MIL-PRF-85285E, Type I, Class H

Kitsize: 2 quart kit

MFG PN#: 646-58-C004

MFG: Akzo Nobel

Product Description: Mil-Spec Polyurethane Enamel

QTY in Stock: 10

Weight: 23 lbs

Color: Blue CM480G3

Spec 1: MIL-PRF-85285E, Type I, Class H

Kitsize: 2 gallon kit

MFG PN#: 646-58-C004

MFG: Akzo Nobel

Product Description: Mil-Spec Polyurethane Enamel

QTY in Stock: 10

Weight: 8 lbs

Color: Blue CM480G3

Spec 1: MIL-PRF-85285E, Type I, Class H

Kitsize: 2 quart kit

MFG PN#: 646-58-C005

MFG: Akzo Nobel

Product Description: Mil-Spec Polyurethane Enamel

QTY in Stock: 10

Weight: 23 lbs

Color: Red BAC 1586

Spec 1: MIL-PRF-85285E, Type I, Class H

Kitsize: 2 gallon kit

MFG PN#: 646-58-C005

MFG: Akzo Nobel

Product Description: Mil-Spec Polyurethane Enamel

QTY in Stock: 10

Weight: 7 lbs

Color: Red BAC 1586

Spec 1: MIL-PRF-85285E, Type I, Class H

Kitsize: 2 quart kit

MFG PN#: 646-58-C006

MFG: Akzo Nobel

Product Description: Mil-Spec Polyurethane Enamel

QTY in Stock: 10

Weight: 21 lbs

Color: Yellow BAC 3295

Spec 1: MIL-PRF-85285E, Type I, Class H

Kitsize: 2 gallon kit

MFG PN#: 646-58-C006

MFG: Akzo Nobel

Product Description: Mil-Spec Polyurethane Enamel

QTY in Stock: 10

Weight: 7 lbs

Color: Yellow BAC 3295

Spec 1: MIL-PRF-85285E, Type I, Class H

Kitsize: 2 quart kit

MFG PN#: 646-58-C007

MFG: Akzo Nobel

Product Description: Mil-Spec Polyurethane Enamel

QTY in Stock: 10

Weight: 23 lbs

Color: Blue BAC 50924

Spec 1: MIL-PRF-85285E, Type I, Class H

Kitsize: 2 gallon kit

MFG PN#: 646-58-C007

MFG: Akzo Nobel

Product Description: Mil-Spec Polyurethane Enamel

QTY in Stock: 10

Weight: 8 lbs

Color: Blue BAC 50924

Spec 1: MIL-PRF-85285E, Type I, Class H

Kitsize: 2 quart kit

MFG PN#: 646-58-C008

MFG: Akzo Nobel

Product Description: Mil-Spec Polyurethane Enamel

QTY in Stock: 10

Weight: 21 lbs

Color: White BAC 7945

Spec 1: MIL-PRF-85285E, Type I, Class H

Kitsize: 2 gallon kit

MFG PN#: 646-58-C008

MFG: Akzo Nobel

Product Description: Mil-Spec Polyurethane Enamel

QTY in Stock: 10

Weight: 9 lbs

Color: White BAC 7945

Spec 1: MIL-PRF-85285E, Type I, Class H

Kitsize: 2 quart kit

MFG PN#: 646-58-C013

MFG: Akzo Nobel

Product Description: Mil-Spec Polyurethane Enamel

QTY in Stock: 10

Weight: 23 lbs

Color: Blue RAL 5013

Spec 1: MIL-PRF-85285E, Type I, Class H

Kitsize: 2 gallon kit

MFG PN#: 646-58-C013

MFG: Akzo Nobel

Product Description: Mil-Spec Polyurethane Enamel

QTY in Stock: 10

Weight: 8 lbs

Color: Blue RAL 5013

Spec 1: MIL-PRF-85285E, Type I, Class H

Kitsize: 2 quart kit

MFG PN#: 646-58-C040

MFG: Akzo Nobel

Product Description: Mil-Spec Polyurethane Enamel

QTY in Stock: 10

Weight: 25 lbs

Color: Gray

Spec 1: MIL-PRF-85285E, Type I, Class H

Kitsize: 2 gallon kit

MFG PN#: 646-58-C040

MFG: Akzo Nobel

Product Description: Mil-Spec Polyurethane Enamel

QTY in Stock: 10

Weight: 9 lbs

Color: Gray

Spec 1: MIL-PRF-85285E, Type I, Class H

Kitsize: 2 quart kit

MFG PN#: 646-58-C071

MFG: Akzo Nobel

Product Description: Mil-Spec Polyurethane Enamel

QTY in Stock: 10

Weight: 23 lbs

Color: Blue Pantone 300C

Spec 1: MIL-PRF-85285E, Type I, Class H

Kitsize: 2 gallon kit

MFG PN#: 646-58-C071

MFG: Akzo Nobel

Product Description: Mil-Spec Polyurethane Enamel

QTY in Stock: 10

Weight: 8 lbs

Color: Blue Pantone 300C

Spec 1: MIL-PRF-85285E, Type I, Class H

Kitsize: 2 quart kit

MFG PN#: 646-58-C101

MFG: Akzo Nobel

Product Description: Mil-Spec Polyurethane Enamel

QTY in Stock: 10

Weight: 23 lbs

Color: Sky Blue BS 381C-101

Spec 1: MIL-PRF-85285E, Type I, Class H

Kitsize: 2 gallon kit

MFG PN#: 646-58-C101

MFG: Akzo Nobel

Product Description: Mil-Spec Polyurethane Enamel

QTY in Stock: 10

Weight: 8 lbs

Color: Sky Blue BS 381C-101

Spec 1: MIL-PRF-85285E, Type I, Class H

Kitsize: 2 quart kit

MFG PN#: 646-58-C123

MFG: Akzo Nobel

Product Description: Mil-Spec Polyurethane Enamel

QTY in Stock: 10

Weight: 21 lbs

Color: Yellow Pantone 123

Spec 1: MIL-PRF-85285E, Type I, Class H

Kitsize: 2 gallon kit

MFG PN#: 646-58-C123

MFG: Akzo Nobel

Product Description: Mil-Spec Polyurethane Enamel

QTY in Stock: 10

Weight: 7 lbs

Color: Yellow Pantone 123

Spec 1: MIL-PRF-85285E, Type I, Class H

Kitsize: 2 quart kit

MFG PN#: 646-58-C220

MFG: Akzo Nobel

Product Description: Mil-Spec Polyurethane Enamel

QTY in Stock: 10

Weight: 23 lbs

Color: Green BS 381C-220

Spec 1: MIL-PRF-85285E, Type I, Class H

Kitsize: 2 gallon kit

MFG PN#: 646-58-C220

MFG: Akzo Nobel

Product Description: Mil-Spec Polyurethane Enamel

QTY in Stock: 10

Weight: 9 lbs

Color: Green BS 381C-220

Spec 1: MIL-PRF-85285E, Type I, Class H

Kitsize: 2 quart kit

MFG PN#: 646-58-C279

MFG: Akzo Nobel

Product Description: Mil-Spec Polyurethane Enamel

QTY in Stock: 10

Weight: 23 lbs

Color: Blue Pantone 279

Spec 1: MIL-PRF-85285E, Type I, Class H

Kitsize: 2 gallon kit

MFG PN#: 646-58-C279

MFG: Akzo Nobel

Product Description: Mil-Spec Polyurethane Enamel

QTY in Stock: 10

Weight: 9 lbs

Color: Blue Pantone 279

Spec 1: MIL-PRF-85285E, Type I, Class H

Kitsize: 2 quart kit

MFG PN#: 646-58-C280

MFG: Akzo Nobel

Product Description: Mil-Spec Polyurethane Enamel

QTY in Stock: 10

Weight: 23 lbs

Color: Blue Pantone 280

Spec 1: MIL-PRF-85285E, Type I, Class H

Kitsize: 2 gallon kit

MFG PN#: 646-58-C280

MFG: Akzo Nobel

Product Description: Mil-Spec Polyurethane Enamel

QTY in Stock: 10

Weight: 9 lbs

Color: Blue Pantone 280

Spec 1: MIL-PRF-85285E, Type I, Class H

Kitsize: 2 quart kit

MFG PN#: 646-58-C510

MFG: Akzo Nobel

Product Description: Mil-Spec Polyurethane Enamel

QTY in Stock: 10

Weight: 23 lbs

Color: Blue G50010

Spec 1: MIL-PRF-85285E, Type I, Class H

Kitsize: 2 gallon kit

MFG PN#: 646-58-C510

MFG: Akzo Nobel

Product Description: Mil-Spec Polyurethane Enamel

QTY in Stock: 10

Weight: 9 lbs

Color: Blue G50010

Spec 1: MIL-PRF-85285E, Type I, Class H

Kitsize: 2 quart kit

MFG PN#: 646-58-C512

MFG: Akzo Nobel

Product Description: Mil-Spec Polyurethane Enamel

QTY in Stock: 10

Weight: 21 lbs

Color: Red G50012

Spec 1: MIL-PRF-85285E, Type I, Class H

Kitsize: 2 gallon kit

MFG PN#: 646-58-C512

MFG: Akzo Nobel

Product Description: Mil-Spec Polyurethane Enamel

QTY in Stock: 10

Weight: 7 lbs

Color: Red G50012

Spec 1: MIL-PRF-85285E, Type I, Class H

Kitsize: 2 quart kit

MFG PN#: 646-58-R016

MFG: Akzo Nobel

Product Description: Mil-Spec Polyurethane Enamel

QTY in Stock: 10

Weight: 21 lbs

Color: Sulfur Yellow RAL1016

Spec 1: MIL-PRF-85285E, Type I, Class H

Kitsize: 2 gallon kit

MFG PN#: 646-58-R016

MFG: Akzo Nobel

Product Description: Mil-Spec Polyurethane Enamel

QTY in Stock: 10

Weight: 7 lbs

Color: Sulfur Yellow RAL1016

Spec 1: MIL-PRF-85285E, Type I, Class H

Kitsize: 2 quart kit

MFG PN#: 646-58-R123

MFG: Akzo Nobel

Product Description: Mil-Spec Polyurethane Enamel

QTY in Stock: 10

Weight: 21 lbs

Color: Yellow RAL1023

Spec 1: MIL-PRF-85285E, Type I, Class H

Kitsize: 2 gallon kit

MFG PN#: 646-58-R123

MFG: Akzo Nobel

Product Description: Mil-Spec Polyurethane Enamel

QTY in Stock: 10

Weight: 7 lbs

Color: Yellow RAL1023

Spec 1: MIL-PRF-85285E, Type I, Class H

Kitsize: 2 quart kit

MFG PN#: 646-58-R3020

MFG: Akzo Nobel

Product Description: Mil-Spec Polyurethane Enamel

QTY in Stock: 10

Weight: 21 lbs

Color: Red RAL 3020

Spec 1: MIL-PRF-85285E, Type I, Class H

Kitsize: 2 gallon kit

MFG PN#: 646-58-R3020

MFG: Akzo Nobel

Product Description: Mil-Spec Polyurethane Enamel

QTY in Stock: 10

Weight: 7 lbs

Color: Red RAL 3020

Spec 1: MIL-PRF-85285E, Type I, Class H

Kitsize: 2 quart kit

MFG PN#: 646-58-R5012

MFG: Akzo Nobel

Product Description: Mil-Spec Polyurethane Enamel

QTY in Stock: 10

Weight: 23 lbs

Color: Blue RAL 5012

Spec 1: MIL-PRF-85285E, Type I, Class H

Kitsize: 2 gallon kit

MFG PN#: 646-58-R5012

MFG: Akzo Nobel

Product Description: Mil-Spec Polyurethane Enamel

QTY in Stock: 10

Weight: 8 lbs

Color: Blue RAL 5012

Spec 1: MIL-PRF-85285E, Type I, Class H

Kitsize: 2 quart kit

MFG PN#: 646-58-R603

MFG: Akzo Nobel

Product Description: Mil-Spec Polyurethane Enamel

QTY in Stock: 10

Weight: 23 lbs

Color: Olive Green RAL 6003

Spec 1: MIL-PRF-85285E, Type I, Class H

Kitsize: 2 gallon kit

MFG PN#: 646-58-R603

MFG: Akzo Nobel

Product Description: Mil-Spec Polyurethane Enamel

QTY in Stock: 10

Weight: 8 lbs

Color: Olive Green RAL 6003

Spec 1: MIL-PRF-85285E, Type I, Class H

Kitsize: 2 quart kit

MFG PN#: 646-58-R612

MFG: Akzo Nobel

Product Description: Mil-Spec Polyurethane Enamel

QTY in Stock: 10

Weight: 23 lbs

Color: Green RAL 6012

Spec 1: MIL-PRF-85285E, Type I, Class H

Kitsize: 2 gallon kit

MFG PN#: 646-58-R612

MFG: Akzo Nobel

Product Description: Mil-Spec Polyurethane Enamel

QTY in Stock: 10

Weight: 8 lbs

Color: Green RAL 6012

Spec 1: MIL-PRF-85285E, Type I, Class H

Kitsize: 2 quart kit

MFG PN#: 646-58-R9003

MFG: Akzo Nobel

Product Description: Mil-Spec Polyurethane Enamel

QTY in Stock: 10

Weight: 25 lbs

Color: White RAL 9003

Spec 1: MIL-PRF-85285E, Type I, Class H

Kitsize: 2 gallon kit

MFG PN#: 646-58-R9003

MFG: Akzo Nobel

Product Description: Mil-Spec Polyurethane Enamel

QTY in Stock: 10

Weight: 9 lbs

Color: White RAL 9003

Spec 1: MIL-PRF-85285E, Type I, Class H

Kitsize: 2 quart kit

MFG PN#: 646-58-R9016

MFG: Akzo Nobel

Product Description: Mil-Spec Polyurethane Enamel

QTY in Stock: 10

Weight: 25 lbs

Color: White RAL 9016

Spec 1: MIL-PRF-85285E, Type I, Class H

Kitsize: 2 gallon kit

MFG PN#: 646-58-R9016

MFG: Akzo Nobel

Product Description: Mil-Spec Polyurethane Enamel

QTY in Stock: 10

Weight: 9 lbs

Color: White RAL 9016

Spec 1: MIL-PRF-85285E, Type I, Class H

Kitsize: 2 quart kit

MFG PN#: 646-58-Rwhite

MFG: Akzo Nobel

Product Description: Mil-Spec Polyurethane Enamel

QTY in Stock: 10

Weight: 25 lbs

Color: Refrigerator White

Spec 1: MIL-PRF-85285E, Type I, Class H

Kitsize: 2 gallon kit

MFG PN#: 646-58-Rwhite

MFG: Akzo Nobel

Product Description: Mil-Spec Polyurethane Enamel

QTY in Stock: 10

Weight: 9 lbs

Color: Refrigerator White

Spec 1: MIL-PRF-85285E, Type I, Class H

Kitsize: 2 quart kit

MFG PN#: 666-58-0040

MFG: Akzo Nobel

Product Description: Mil-Spec Polyurethane Enamel

QTY in Stock: 10

Weight: 12 lbs

Color: FS 30040 Brown

Spec 1: MIL-PRF-85285E, Type I, Class H

Kitsize: 1 gallon kit

MFG PN#: 666-58-0040

MFG: Akzo Nobel

Product Description: Mil-Spec Polyurethane Enamel

QTY in Stock: 10

Weight: 8 lbs

Color: FS 30040 Brown

Spec 1: MIL-PRF-85285E, Type I, Class H

Kitsize: 2 quart kit

MFG PN#: 666-58-0045

MFG: Akzo Nobel

Product Description: Mil-Spec Polyurethane Enamel

QTY in Stock: 10

Weight: 12 lbs

Color: FS 30045 Brown

Spec 1: MIL-PRF-85285E, Type I, Class H

Kitsize: 1 gallon kit

MFG PN#: 666-58-0045

MFG: Akzo Nobel

Product Description: Mil-Spec Polyurethane Enamel

QTY in Stock: 10

Weight: 8 lbs

Color: FS 30045 Brown

Spec 1: MIL-PRF-85285E, Type I, Class H

Kitsize: 2 quart kit

MFG PN#: 666-58-0099

MFG: Akzo Nobel

Product Description: Mil-Spec Polyurethane Enamel

QTY in Stock: 10

Weight: 12 lbs

Color: FS 30099 Brown

Spec 1: MIL-PRF-85285E, Type I, Class H

Kitsize: 1 gallon kit

MFG PN#: 666-58-0099

MFG: Akzo Nobel

Product Description: Mil-Spec Polyurethane Enamel

QTY in Stock: 10

Weight: 8 lbs

Color: FS 30099 Brown

Spec 1: MIL-PRF-85285E, Type I, Class H

Kitsize: 2 quart kit

MFG PN#: 666-58-0117

MFG: Akzo Nobel

Product Description: Mil-Spec Polyurethane Enamel

QTY in Stock: 10

Weight: 12 lbs

Color: FS 30117 Brown

Spec 1: MIL-PRF-85285E, Type I, Class H

Kitsize: 1 gallon kit

MFG PN#: 666-58-0117

MFG: Akzo Nobel

Product Description: Mil-Spec Polyurethane Enamel

QTY in Stock: 10

Weight: 8 lbs

Color: FS 30117 Brown

Spec 1: MIL-PRF-85285E, Type I, Class H

Kitsize: 2 quart kit

MFG PN#: 666-58-0140

MFG: Akzo Nobel

Product Description: Mil-Spec Polyurethane Enamel

QTY in Stock: 10

Weight: 12 lbs

Color: FS 30140 Brown

Spec 1: MIL-PRF-85285E, Type I, Class H

Kitsize: 1 gallon kit

MFG PN#: 666-58-0140

MFG: Akzo Nobel

Product Description: Mil-Spec Polyurethane Enamel

QTY in Stock: 10

Weight: 8 lbs

Color: FS 30140 Brown

Spec 1: MIL-PRF-85285E, Type I, Class H

Kitsize: 2 quart kit

MFG PN#: 666-58-0219

MFG: Akzo Nobel

Product Description: Mil-Spec Polyurethane Enamel

QTY in Stock: 10

Weight: 12 lbs

Color: FS 30219 Brown

Spec 1: MIL-PRF-85285E, Type I, Class H

Kitsize: 1 gallon kit

MFG PN#: 666-58-0219

MFG: Akzo Nobel

Product Description: Mil-Spec Polyurethane Enamel

QTY in Stock: 10

Weight: 8 lbs

Color: FS 30219 Brown

Spec 1: MIL-PRF-85285E, Type I, Class H

Kitsize: 2 quart kit

MFG PN#: 666-58-0227

MFG: Akzo Nobel

Product Description: Mil-Spec Polyurethane Enamel

QTY in Stock: 10

Weight: 12 lbs

Color: FS 30227 Brown

Spec 1: MIL-PRF-85285E, Type I, Class H

Kitsize: 1 gallon kit

MFG PN#: 666-58-0227

MFG: Akzo Nobel

Product Description: Mil-Spec Polyurethane Enamel

QTY in Stock: 10

Weight: 8 lbs

Color: FS 30227 Brown

Spec 1: MIL-PRF-85285E, Type I, Class H

Kitsize: 2 quart kit

MFG PN#: 666-58-0279

MFG: Akzo Nobel

Product Description: Mil-Spec Polyurethane Enamel

QTY in Stock: 10

Weight: 12 lbs

Color: FS 30279 Brown

Spec 1: MIL-PRF-85285E, Type I, Class H

Kitsize: 1 gallon kit

MFG PN#: 666-58-0279

MFG: Akzo Nobel

Product Description: Mil-Spec Polyurethane Enamel

QTY in Stock: 10

Weight: 8 lbs

Color: FS 30279 Brown

Spec 1: MIL-PRF-85285E, Type I, Class H

Kitsize: 2 quart kit

MFG PN#: 666-58-0318

MFG: Akzo Nobel

Product Description: Mil-Spec Polyurethane Enamel

QTY in Stock: 10

Weight: 12 lbs

Color: FS 30318 Brown

Spec 1: MIL-PRF-85285E, Type I, Class H

Kitsize: 1 gallon kit

MFG PN#: 666-58-0318

MFG: Akzo Nobel

Product Description: Mil-Spec Polyurethane Enamel

QTY in Stock: 10

Weight: 8 lbs

Color: FS 30318 Brown

Spec 1: MIL-PRF-85285E, Type I, Class H

Kitsize: 2 quart kit

MFG PN#: 666-58-0372

MFG: Akzo Nobel

Product Description: Mil-Spec Polyurethane Enamel

QTY in Stock: 10

Weight: 12 lbs

Color: FS 30372 Brown

Spec 1: MIL-PRF-85285E, Type I, Class H

Kitsize: 1 gallon kit

MFG PN#: 666-58-0372

MFG: Akzo Nobel

Product Description: Mil-Spec Polyurethane Enamel

QTY in Stock: 10

Weight: 8 lbs

Color: FS 30372 Brown

Spec 1: MIL-PRF-85285E, Type I, Class H

Kitsize: 2 quart kit

MFG PN#: 666-58-0400

MFG: Akzo Nobel

Product Description: Mil-Spec Polyurethane Enamel

QTY in Stock: 10

Weight: 12 lbs

Color: FS 30400 Brown

Spec 1: MIL-PRF-85285E, Type I, Class H

Kitsize: 1 gallon kit

MFG PN#: 666-58-0400

MFG: Akzo Nobel

Product Description: Mil-Spec Polyurethane Enamel

QTY in Stock: 10

Weight: 8 lbs

Color: FS 30400 Brown

Spec 1: MIL-PRF-85285E, Type I, Class H

Kitsize: 2 quart kit

MFG PN#: 666-58-0475

MFG: Akzo Nobel

Product Description: Mil-Spec Polyurethane Enamel

QTY in Stock: 10

Weight: 12 lbs

Color: FS 30475 Brown

Spec 1: MIL-PRF-85285E, Type I, Class H

Kitsize: 1 gallon kit

MFG PN#: 666-58-0475

MFG: Akzo Nobel

Product Description: Mil-Spec Polyurethane Enamel

QTY in Stock: 10

Weight: 8 lbs

Color: FS 30475 Brown

Spec 1: MIL-PRF-85285E, Type I, Class H

Kitsize: 2 quart kit

MFG PN#: 666-58-0480

MFG: Akzo Nobel

Product Description: Mil-Spec Polyurethane Enamel

QTY in Stock: 10

Weight: 12 lbs

Color: FS 30480 Brown

Spec 1: MIL-PRF-85285E, Type I, Class H

Kitsize: 1 gallon kit

MFG PN#: 666-58-0480

MFG: Akzo Nobel

Product Description: Mil-Spec Polyurethane Enamel

QTY in Stock: 10

Weight: 8 lbs

Color: FS 30480 Brown

Spec 1: MIL-PRF-85285E, Type I, Class H

Kitsize: 2 quart kit

MFG PN#: 666-58-1105

MFG: Akzo Nobel

Product Description: Mil-Spec Polyurethane Enamel

QTY in Stock: 10

Weight: 11 lbs

Color: FS 31105 Red

Spec 1: MIL-PRF-85285E, Type I, Class H

Kitsize: 1 gallon kit

MFG PN#: 666-58-1105

MFG: Akzo Nobel

Product Description: Mil-Spec Polyurethane Enamel

QTY in Stock: 10

Weight: 7 lbs

Color: FS 31105 Red

Spec 1: MIL-PRF-85285E, Type I, Class H

Kitsize: 2 quart kit

MFG PN#: 666-58-1136

MFG: Akzo Nobel

Product Description: Mil-Spec Polyurethane Enamel

QTY in Stock: 10

Weight: 11 lbs

Color: FS 31136 Red

Spec 1: MIL-PRF-85285E, Type I, Class H

Kitsize: 1 gallon kit

MFG PN#: 666-58-1136

MFG: Akzo Nobel

Product Description: Mil-Spec Polyurethane Enamel

QTY in Stock: 10

Weight: 7 lbs

Color: FS 31136 Red

Spec 1: MIL-PRF-85285E, Type I, Class H

Kitsize: 2 quart kit

MFG PN#: 666-58-1140

MFG: Akzo Nobel

Product Description: Mil-Spec Polyurethane Enamel

QTY in Stock: 10

Weight: 11 lbs

Color: FS 31140 Red

Spec 1: MIL-PRF-85285E, Type I, Class H

Kitsize: 1 gallon kit

MFG PN#: 666-58-1140

MFG: Akzo Nobel

Product Description: Mil-Spec Polyurethane Enamel

QTY in Stock: 10

Weight: 7 lbs

Color: FS 31140 Red

Spec 1: MIL-PRF-85285E, Type I, Class H

Kitsize: 2 quart kit

MFG PN#: 666-58-1302

MFG: Akzo Nobel

Product Description: Mil-Spec Polyurethane Enamel

QTY in Stock: 10

Weight: 11 lbs

Color: FS 31302 Red

Spec 1: MIL-PRF-85285E, Type I, Class H

Kitsize: 1 gallon kit

MFG PN#: 666-58-1302

MFG: Akzo Nobel

Product Description: Mil-Spec Polyurethane Enamel

QTY in Stock: 10

Weight: 7 lbs

Color: FS 31302 Red

Spec 1: MIL-PRF-85285E, Type I, Class H

Kitsize: 2 quart kit

MFG PN#: 666-58-1310

MFG: Akzo Nobel

Product Description: Mil-Spec Polyurethane Enamel

QTY in Stock: 10

Weight: 11 lbs

Color: FS 31310 Red

Spec 1: MIL-PRF-85285E, Type I, Class H

Kitsize: 1 gallon kit

MFG PN#: 666-58-1310

MFG: Akzo Nobel

Product Description: Mil-Spec Polyurethane Enamel

QTY in Stock: 10

Weight: 7 lbs

Color: FS 31310 Red

Spec 1: MIL-PRF-85285E, Type I, Class H

Kitsize: 2 quart kit

MFG PN#: 666-58-1350

MFG: Akzo Nobel

Product Description: Mil-Spec Polyurethane Enamel

QTY in Stock: 10

Weight: 11 lbs

Color: FS 31350 Red

Spec 1: MIL-PRF-85285E, Type I, Class H

Kitsize: 1 gallon kit

MFG PN#: 666-58-1350

MFG: Akzo Nobel

Product Description: Mil-Spec Polyurethane Enamel

QTY in Stock: 10

Weight: 7 lbs

Color: FS 31350 Red

Spec 1: MIL-PRF-85285E, Type I, Class H

Kitsize: 2 quart kit

MFG PN#: 666-58-1400

MFG: Akzo Nobel

Product Description: Mil-Spec Polyurethane Enamel

QTY in Stock: 10

Weight: 11 lbs

Color: FS 31400 Red

Spec 1: MIL-PRF-85285E, Type I, Class H

Kitsize: 1 gallon kit

MFG PN#: 666-58-1400

MFG: Akzo Nobel

Product Description: Mil-Spec Polyurethane Enamel

QTY in Stock: 10

Weight: 7 lbs

Color: FS 31400 Red

Spec 1: MIL-PRF-85285E, Type I, Class H

Kitsize: 2 quart kit

MFG PN#: 666-58-2199

MFG: Akzo Nobel

Product Description: Mil-Spec Polyurethane Enamel

QTY in Stock: 10

Weight: 11 lbs

Color: FS 32199 Orange

Spec 1: MIL-PRF-85285E, Type I, Class H

Kitsize: 1 gallon kit

MFG PN#: 666-58-2199

MFG: Akzo Nobel

Product Description: Mil-Spec Polyurethane Enamel

QTY in Stock: 10

Weight: 7 lbs

Color: FS 32199 Orange

Spec 1: MIL-PRF-85285E, Type I, Class H

Kitsize: 2 quart kit

MFG PN#: 666-58-2246

MFG: Akzo Nobel

Product Description: Mil-Spec Polyurethane Enamel

QTY in Stock: 10

Weight: 11 lbs

Color: FS 32246 Orange

Spec 1: MIL-PRF-85285E, Type I, Class H

Kitsize: 1 gallon kit

MFG PN#: 666-58-2246

MFG: Akzo Nobel

Product Description: Mil-Spec Polyurethane Enamel

QTY in Stock: 10

Weight: 7 lbs

Color: FS 32246 Orange

Spec 1: MIL-PRF-85285E, Type I, Class H

Kitsize: 2 quart kit

MFG PN#: 666-58-2356

MFG: Akzo Nobel

Product Description: Mil-Spec Polyurethane Enamel

QTY in Stock: 10

Weight: 11 lbs

Color: FS 32356 Orange

Spec 1: MIL-PRF-85285E, Type I, Class H

Kitsize: 1 gallon kit

MFG PN#: 666-58-2356

MFG: Akzo Nobel

Product Description: Mil-Spec Polyurethane Enamel

QTY in Stock: 10

Weight: 7 lbs

Color: FS 32356 Orange

Spec 1: MIL-PRF-85285E, Type I, Class H

Kitsize: 2 quart kit

MFG PN#: 666-58-2473

MFG: Akzo Nobel

Product Description: Mil-Spec Polyurethane Enamel

QTY in Stock: 10

Weight: 11 lbs

Color: FS 32473 Orange

Spec 1: MIL-PRF-85285E, Type I, Class H

Kitsize: 1 gallon kit

MFG PN#: 666-58-2473

MFG: Akzo Nobel

Product Description: Mil-Spec Polyurethane Enamel

QTY in Stock: 10

Weight: 7 lbs

Color: FS 32473 Orange

Spec 1: MIL-PRF-85285E, Type I, Class H

Kitsize: 2 quart kit

MFG PN#: 666-58-2544

MFG: Akzo Nobel

Product Description: Mil-Spec Polyurethane Enamel

QTY in Stock: 10

Weight: 11 lbs

Color: FS 32544 Orange

Spec 1: MIL-PRF-85285E, Type I, Class H

Kitsize: 1 gallon kit

MFG PN#: 666-58-2544

MFG: Akzo Nobel

Product Description: Mil-Spec Polyurethane Enamel

QTY in Stock: 10

Weight: 7 lbs

Color: FS 32544 Orange

Spec 1: MIL-PRF-85285E, Type I, Class H

Kitsize: 2 quart kit

MFG PN#: 666-58-3070

MFG: Akzo Nobel

Product Description: Mil-Spec Polyurethane Enamel

QTY in Stock: 10

Weight: 11 lbs

Color: FS 33070 Yellow

Spec 1: MIL-PRF-85285E, Type I, Class H

Kitsize: 1 gallon kit

MFG PN#: 666-58-3070

MFG: Akzo Nobel

Product Description: Mil-Spec Polyurethane Enamel

QTY in Stock: 10

Weight: 7 lbs

Color: FS 33070 Yellow

Spec 1: MIL-PRF-85285E, Type I, Class H

Kitsize: 2 quart kit

MFG PN#: 666-58-3245

MFG: Akzo Nobel

Product Description: Mil-Spec Polyurethane Enamel

QTY in Stock: 10

Weight: 11 lbs

Color: FS 33245 Yellow

Spec 1: MIL-PRF-85285E, Type I, Class H

Kitsize: 1 gallon kit

MFG PN#: 666-58-3245

MFG: Akzo Nobel

Product Description: Mil-Spec Polyurethane Enamel

QTY in Stock: 10

Weight: 7 lbs

Color: FS 33245 Yellow

Spec 1: MIL-PRF-85285E, Type I, Class H

Kitsize: 2 quart kit

MFG PN#: 666-58-3303

MFG: Akzo Nobel

Product Description: Mil-Spec Polyurethane Enamel

QTY in Stock: 10

Weight: 11 lbs

Color: FS 33303 Yellow

Spec 1: MIL-PRF-85285E, Type I, Class H

Kitsize: 1 gallon kit

MFG PN#: 666-58-3303

MFG: Akzo Nobel

Product Description: Mil-Spec Polyurethane Enamel

QTY in Stock: 10

Weight: 7 lbs

Color: FS 33303 Yellow

Spec 1: MIL-PRF-85285E, Type I, Class H

Kitsize: 2 quart kit

MFG PN#: 666-58-3446

MFG: Akzo Nobel

Product Description: Mil-Spec Polyurethane Enamel

QTY in Stock: 10

Weight: 11 lbs

Color: FS 33446 Yellow

Spec 1: MIL-PRF-85285E, Type I, Class H

Kitsize: 1 gallon kit

MFG PN#: 666-58-3446

MFG: Akzo Nobel

Product Description: Mil-Spec Polyurethane Enamel

QTY in Stock: 10

Weight: 7 lbs

Color: FS 33446 Yellow

Spec 1: MIL-PRF-85285E, Type I, Class H

Kitsize: 2 quart kit

MFG PN#: 666-58-3448

MFG: Akzo Nobel

Product Description: Mil-Spec Polyurethane Enamel

QTY in Stock: 10

Weight: 11 lbs

Color: FS 33448 Yellow

Spec 1: MIL-PRF-85285E, Type I, Class H

Kitsize: 1 gallon kit

MFG PN#: 666-58-3448

MFG: Akzo Nobel

Product Description: Mil-Spec Polyurethane Enamel

QTY in Stock: 10

Weight: 7 lbs

Color: FS 33448 Yellow

Spec 1: MIL-PRF-85285E, Type I, Class H

Kitsize: 2 quart kit

MFG PN#: 666-58-3510

MFG: Akzo Nobel

Product Description: Mil-Spec Polyurethane Enamel

QTY in Stock: 10

Weight: 11 lbs

Color: FS 33510 Yellow

Spec 1: MIL-PRF-85285E, Type I, Class H

Kitsize: 1 gallon kit

MFG PN#: 666-58-3510

MFG: Akzo Nobel

Product Description: Mil-Spec Polyurethane Enamel

QTY in Stock: 10

Weight: 7 lbs

Color: FS 33510 Yellow

Spec 1: MIL-PRF-85285E, Type I, Class H

Kitsize: 2 quart kit

MFG PN#: 666-58-3531

MFG: Akzo Nobel

Product Description: Mil-Spec Polyurethane Enamel

QTY in Stock: 10

Weight: 11 lbs

Color: FS 33531 Yellow

Spec 1: MIL-PRF-85285E, Type I, Class H

Kitsize: 1 gallon kit

MFG PN#: 666-58-3531

MFG: Akzo Nobel

Product Description: Mil-Spec Polyurethane Enamel

QTY in Stock: 10

Weight: 7 lbs

Color: FS 33531 Yellow

Spec 1: MIL-PRF-85285E, Type I, Class H

Kitsize: 2 quart kit

MFG PN#: 666-58-3538

MFG: Akzo Nobel

Product Description: Mil-Spec Polyurethane Enamel

QTY in Stock: 10

Weight: 11 lbs

Color: FS 33538 Yellow

Spec 1: MIL-PRF-85285E, Type I, Class H

Kitsize: 1 gallon kit

MFG PN#: 666-58-3538

MFG: Akzo Nobel

Product Description: Mil-Spec Polyurethane Enamel

QTY in Stock: 10

Weight: 7 lbs

Color: FS 33538 Yellow

Spec 1: MIL-PRF-85285E, Type I, Class H

Kitsize: 2 quart kit

MFG PN#: 666-58-3578

MFG: Akzo Nobel

Product Description: Mil-Spec Polyurethane Enamel

QTY in Stock: 10

Weight: 11 lbs

Color: FS 33578 Yellow

Spec 1: MIL-PRF-85285E, Type I, Class H

Kitsize: 1 gallon kit

MFG PN#: 666-58-3578

MFG: Akzo Nobel

Product Description: Mil-Spec Polyurethane Enamel

QTY in Stock: 10

Weight: 7 lbs

Color: FS 33578 Yellow

Spec 1: MIL-PRF-85285E, Type I, Class H

Kitsize: 2 quart kit

MFG PN#: 666-58-3613

MFG: Akzo Nobel

Product Description: Mil-Spec Polyurethane Enamel

QTY in Stock: 10

Weight: 11 lbs

Color: FS 33613 Yellow

Spec 1: MIL-PRF-85285E, Type I, Class H

Kitsize: 1 gallon kit

MFG PN#: 666-58-3613

MFG: Akzo Nobel

Product Description: Mil-Spec Polyurethane Enamel

QTY in Stock: 10

Weight: 7 lbs

Color: FS 33613 Yellow

Spec 1: MIL-PRF-85285E, Type I, Class H

Kitsize: 2 quart kit

MFG PN#: 666-58-3617

MFG: Akzo Nobel

Product Description: Mil-Spec Polyurethane Enamel

QTY in Stock: 10

Weight: 11 lbs

Color: FS 33617 Yellow

Spec 1: MIL-PRF-85285E, Type I, Class H

Kitsize: 1 gallon kit

MFG PN#: 666-58-3617

MFG: Akzo Nobel

Product Description: Mil-Spec Polyurethane Enamel

QTY in Stock: 10

Weight: 7 lbs

Color: FS 33617 Yellow

Spec 1: MIL-PRF-85285E, Type I, Class H

Kitsize: 2 quart kit

MFG PN#: 666-58-3619

MFG: Akzo Nobel

Product Description: Mil-Spec Polyurethane Enamel

QTY in Stock: 10

Weight: 11 lbs

Color: FS 33619 Yellow

Spec 1: MIL-PRF-85285E, Type I, Class H

Kitsize: 1 gallon kit

MFG PN#: 666-58-3619

MFG: Akzo Nobel

Product Description: Mil-Spec Polyurethane Enamel

QTY in Stock: 10

Weight: 7 lbs

Color: FS 33619 Yellow

Spec 1: MIL-PRF-85285E, Type I, Class H

Kitsize: 2 quart kit

MFG PN#: 666-58-3655

MFG: Akzo Nobel

Product Description: Mil-Spec Polyurethane Enamel

QTY in Stock: 10

Weight: 11 lbs

Color: FS 33655 Yellow

Spec 1: MIL-PRF-85285E, Type I, Class H

Kitsize: 1 gallon kit

MFG PN#: 666-58-3655

MFG: Akzo Nobel

Product Description: Mil-Spec Polyurethane Enamel

QTY in Stock: 10

Weight: 7 lbs

Color: FS 33655 Yellow

Spec 1: MIL-PRF-85285E, Type I, Class H

Kitsize: 2 quart kit

MFG PN#: 666-58-3696

MFG: Akzo Nobel

Product Description: Mil-Spec Polyurethane Enamel

QTY in Stock: 10

Weight: 11 lbs

Color: FS 33696 Yellow

Spec 1: MIL-PRF-85285E, Type I, Class H

Kitsize: 1 gallon kit

MFG PN#: 666-58-3696

MFG: Akzo Nobel

Product Description: Mil-Spec Polyurethane Enamel

QTY in Stock: 10

Weight: 7 lbs

Color: FS 33696 Yellow

Spec 1: MIL-PRF-85285E, Type I, Class H

Kitsize: 2 quart kit

MFG PN#: 666-58-3793

MFG: Akzo Nobel

Product Description: Mil-Spec Polyurethane Enamel

QTY in Stock: 10

Weight: 11 lbs

Color: FS 33793 Yellow

Spec 1: MIL-PRF-85285E, Type I, Class H

Kitsize: 1 gallon kit

MFG PN#: 666-58-3793

MFG: Akzo Nobel

Product Description: Mil-Spec Polyurethane Enamel

QTY in Stock: 10

Weight: 7 lbs

Color: FS 33793 Yellow

Spec 1: MIL-PRF-85285E, Type I, Class H

Kitsize: 2 quart kit

MFG PN#: 666-58-4031

MFG: Akzo Nobel

Product Description: Mil-Spec Polyurethane Enamel

QTY in Stock: 10

Weight: 12 lbs

Color: FS 34031 Green

Spec 1: MIL-PRF-85285E, Type I, Class H

Kitsize: 1 gallon kit

MFG PN#: 666-58-4031

MFG: Akzo Nobel

Product Description: Mil-Spec Polyurethane Enamel

QTY in Stock: 10

Weight: 8 lbs

Color: FS 34031 Green

Spec 1: MIL-PRF-85285E, Type I, Class H

Kitsize: 2 quart kit

MFG PN#: 666-58-4052

MFG: Akzo Nobel

Product Description: Mil-Spec Polyurethane Enamel

QTY in Stock: 10

Weight: 12 lbs

Color: FS 34052 Green

Spec 1: MIL-PRF-85285E, Type I, Class H

Kitsize: 1 gallon kit

MFG PN#: 666-58-4052

MFG: Akzo Nobel

Product Description: Mil-Spec Polyurethane Enamel

QTY in Stock: 10

Weight: 8 lbs

Color: FS 34052 Green

Spec 1: MIL-PRF-85285E, Type I, Class H

Kitsize: 2 quart kit

MFG PN#: 666-58-4064

MFG: Akzo Nobel

Product Description: Mil-Spec Polyurethane Enamel

QTY in Stock: 10

Weight: 12 lbs

Color: FS 34064 Green

Spec 1: MIL-PRF-85285E, Type I, Class H

Kitsize: 1 gallon kit

MFG PN#: 666-58-4064

MFG: Akzo Nobel

Product Description: Mil-Spec Polyurethane Enamel

QTY in Stock: 10

Weight: 8 lbs

Color: FS 34064 Green

Spec 1: MIL-PRF-85285E, Type I, Class H

Kitsize: 2 quart kit

MFG PN#: 666-58-4079

MFG: Akzo Nobel

Product Description: Mil-Spec Polyurethane Enamel

QTY in Stock: 10

Weight: 12 lbs

Color: FS 34079 Green

Spec 1: MIL-PRF-85285E, Type I, Class H

Kitsize: 1 gallon kit

MFG PN#: 666-58-4079

MFG: Akzo Nobel

Product Description: Mil-Spec Polyurethane Enamel

QTY in Stock: 10

Weight: 8 lbs

Color: FS 34079 Green

Spec 1: MIL-PRF-85285E, Type I, Class H

Kitsize: 2 quart kit

MFG PN#: 666-58-4082

MFG: Akzo Nobel

Product Description: Mil-Spec Polyurethane Enamel

QTY in Stock: 10

Weight: 12 lbs

Color: FS 34082 Green

Spec 1: MIL-PRF-85285E, Type I, Class H

Kitsize: 1 gallon kit

MFG PN#: 666-58-4082

MFG: Akzo Nobel

Product Description: Mil-Spec Polyurethane Enamel

QTY in Stock: 10

Weight: 8 lbs

Color: FS 34082 Green

Spec 1: MIL-PRF-85285E, Type I, Class H

Kitsize: 2 quart kit

MFG PN#: 666-58-4083

MFG: Akzo Nobel

Product Description: Mil-Spec Polyurethane Enamel

QTY in Stock: 10

Weight: 12 lbs

Color: FS 34083 Green

Spec 1: MIL-PRF-85285E, Type I, Class H

Kitsize: 1 gallon kit

MFG PN#: 666-58-4083

MFG: Akzo Nobel

Product Description: Mil-Spec Polyurethane Enamel

QTY in Stock: 10

Weight: 8 lbs

Color: FS 34083 Green

Spec 1: MIL-PRF-85285E, Type I, Class H

Kitsize: 2 quart kit

MFG PN#: 666-58-4084

MFG: Akzo Nobel

Product Description: Mil-Spec Polyurethane Enamel

QTY in Stock: 10

Weight: 12 lbs

Color: FS 34084 Green

Spec 1: MIL-PRF-85285E, Type I, Class H

Kitsize: 1 gallon kit

MFG PN#: 666-58-4084

MFG: Akzo Nobel

Product Description: Mil-Spec Polyurethane Enamel

QTY in Stock: 10

Weight: 8 lbs

Color: FS 34084 Green

Spec 1: MIL-PRF-85285E, Type I, Class H

Kitsize: 2 quart kit

MFG PN#: 666-58-4087

MFG: Akzo Nobel

Product Description: Mil-Spec Polyurethane Enamel

QTY in Stock: 10

Weight: 12 lbs

Color: FS 34087 Green

Spec 1: MIL-PRF-85285E, Type I, Class H

Kitsize: 1 gallon kit

MFG PN#: 666-58-4087

MFG: Akzo Nobel

Product Description: Mil-Spec Polyurethane Enamel

QTY in Stock: 10

Weight: 8 lbs

Color: FS 34087 Green

Spec 1: MIL-PRF-85285E, Type I, Class H

Kitsize: 2 quart kit

MFG PN#: 666-58-4088

MFG: Akzo Nobel

Product Description: Mil-Spec Polyurethane Enamel

QTY in Stock: 10

Weight: 12 lbs

Color: FS 34088 Green

Spec 1: MIL-PRF-85285E, Type I, Class H

Kitsize: 1 gallon kit

MFG PN#: 666-58-4088

MFG: Akzo Nobel

Product Description: Mil-Spec Polyurethane Enamel

QTY in Stock: 10

Weight: 8 lbs

Color: FS 34088 Green

Spec 1: MIL-PRF-85285E, Type I, Class H

Kitsize: 2 quart kit

MFG PN#: 666-58-4090

MFG: Akzo Nobel

Product Description: Mil-Spec Polyurethane Enamel

QTY in Stock: 10

Weight: 12 lbs

Color: FS 34090 Green

Spec 1: MIL-PRF-85285E, Type I, Class H

Kitsize: 1 gallon kit

MFG PN#: 666-58-4090

MFG: Akzo Nobel

Product Description: Mil-Spec Polyurethane Enamel

QTY in Stock: 10

Weight: 8 lbs

Color: FS 34090 Green

Spec 1: MIL-PRF-85285E, Type I, Class H

Kitsize: 2 quart kit

MFG PN#: 666-58-4092

MFG: Akzo Nobel

Product Description: Mil-Spec Polyurethane Enamel

QTY in Stock: 10

Weight: 12 lbs

Color: FS 34092 Green

Spec 1: MIL-PRF-85285E, Type I, Class H

Kitsize: 1 gallon kit

MFG PN#: 666-58-4092

MFG: Akzo Nobel

Product Description: Mil-Spec Polyurethane Enamel

QTY in Stock: 10

Weight: 8 lbs

Color: FS 34092 Green

Spec 1: MIL-PRF-85285E, Type I, Class H

Kitsize: 2 quart kit

MFG PN#: 666-58-4094

MFG: Akzo Nobel

Product Description: Mil-Spec Polyurethane Enamel

QTY in Stock: 10

Weight: 12 lbs

Color: FS 34094 Green

Spec 1: MIL-PRF-85285E, Type I, Class H

Kitsize: 1 gallon kit

MFG PN#: 666-58-4094

MFG: Akzo Nobel

Product Description: Mil-Spec Polyurethane Enamel

QTY in Stock: 10

Weight: 8 lbs

Color: FS 34094 Green

Spec 1: MIL-PRF-85285E, Type I, Class H

Kitsize: 2 quart kit

MFG PN#: 666-58-4096

MFG: Akzo Nobel

Product Description: Mil-Spec Polyurethane Enamel

QTY in Stock: 10

Weight: 12 lbs

Color: FS 34096 Green

Spec 1: MIL-PRF-85285E, Type I, Class H

Kitsize: 1 gallon kit

MFG PN#: 666-58-4096

MFG: Akzo Nobel

Product Description: Mil-Spec Polyurethane Enamel

QTY in Stock: 10

Weight: 8 lbs

Color: FS 34096 Green

Spec 1: MIL-PRF-85285E, Type I, Class H

Kitsize: 2 quart kit

MFG PN#: 666-58-4097

MFG: Akzo Nobel

Product Description: Mil-Spec Polyurethane Enamel

QTY in Stock: 10

Weight: 12 lbs

Color: FS 34097 Green

Spec 1: MIL-PRF-85285E, Type I, Class H

Kitsize: 1 gallon kit

MFG PN#: 666-58-4097

MFG: Akzo Nobel

Product Description: Mil-Spec Polyurethane Enamel

QTY in Stock: 10

Weight: 8 lbs

Color: FS 34097 Green

Spec 1: MIL-PRF-85285E, Type I, Class H

Kitsize: 2 quart kit

MFG PN#: 666-58-4102

MFG: Akzo Nobel

Product Description: Mil-Spec Polyurethane Enamel

QTY in Stock: 10

Weight: 12 lbs

Color: FS 34102 Green

Spec 1: MIL-PRF-85285E, Type I, Class H

Kitsize: 1 gallon kit

MFG PN#: 666-58-4102

MFG: Akzo Nobel

Product Description: Mil-Spec Polyurethane Enamel

QTY in Stock: 10

Weight: 8 lbs

Color: FS 34102 Green

Spec 1: MIL-PRF-85285E, Type I, Class H

Kitsize: 2 quart kit

MFG PN#: 666-58-4108

MFG: Akzo Nobel

Product Description: Mil-Spec Polyurethane Enamel

QTY in Stock: 10

Weight: 12 lbs

Color: FS 34108 Green

Spec 1: MIL-PRF-85285E, Type I, Class H

Kitsize: 1 gallon kit

MFG PN#: 666-58-4108

MFG: Akzo Nobel

Product Description: Mil-Spec Polyurethane Enamel

QTY in Stock: 10

Weight: 8 lbs

Color: FS 34108 Green

Spec 1: MIL-PRF-85285E, Type I, Class H

Kitsize: 2 quart kit

MFG PN#: 666-58-4128

MFG: Akzo Nobel

Product Description: Mil-Spec Polyurethane Enamel

QTY in Stock: 10

Weight: 12 lbs

Color: FS 34128 Green

Spec 1: MIL-PRF-85285E, Type I, Class H

Kitsize: 1 gallon kit

MFG PN#: 666-58-4128

MFG: Akzo Nobel

Product Description: Mil-Spec Polyurethane Enamel

QTY in Stock: 10

Weight: 8 lbs

Color: FS 34128 Green

Spec 1: MIL-PRF-85285E, Type I, Class H

Kitsize: 2 quart kit

MFG PN#: 666-58-4151

MFG: Akzo Nobel

Product Description: Mil-Spec Polyurethane Enamel

QTY in Stock: 10

Weight: 12 lbs

Color: FS 34151 Green

Spec 1: MIL-PRF-85285E, Type I, Class H

Kitsize: 1 gallon kit

MFG PN#: 666-58-4151

MFG: Akzo Nobel

Product Description: Mil-Spec Polyurethane Enamel

QTY in Stock: 10

Weight: 8 lbs

Color: FS 34151 Green

Spec 1: MIL-PRF-85285E, Type I, Class H

Kitsize: 2 quart kit

MFG PN#: 666-58-4158

MFG: Akzo Nobel

Product Description: Mil-Spec Polyurethane Enamel

QTY in Stock: 10

Weight: 12 lbs

Color: FS 34158 Green

Spec 1: MIL-PRF-85285E, Type I, Class H

Kitsize: 1 gallon kit

MFG PN#: 666-58-4158

MFG: Akzo Nobel

Product Description: Mil-Spec Polyurethane Enamel

QTY in Stock: 10

Weight: 8 lbs

Color: FS 34158 Green

Spec 1: MIL-PRF-85285E, Type I, Class H

Kitsize: 2 quart kit

MFG PN#: 666-58-4187

MFG: Akzo Nobel

Product Description: Mil-Spec Polyurethane Enamel

QTY in Stock: 10

Weight: 12 lbs

Color: FS 34187 Green

Spec 1: MIL-PRF-85285E, Type I, Class H

Kitsize: 1 gallon kit

MFG PN#: 666-58-4187

MFG: Akzo Nobel

Product Description: Mil-Spec Polyurethane Enamel

QTY in Stock: 10

Weight: 8 lbs

Color: FS 34187 Green

Spec 1: MIL-PRF-85285E, Type I, Class H

Kitsize: 2 quart kit

MFG PN#: 666-58-4201

MFG: Akzo Nobel

Product Description: Mil-Spec Polyurethane Enamel

QTY in Stock: 10

Weight: 12 lbs

Color: FS 34201 Green

Spec 1: MIL-PRF-85285E, Type I, Class H

Kitsize: 1 gallon kit

MFG PN#: 666-58-4201

MFG: Akzo Nobel

Product Description: Mil-Spec Polyurethane Enamel

QTY in Stock: 10

Weight: 8 lbs

Color: FS 34201 Green

Spec 1: MIL-PRF-85285E, Type I, Class H

Kitsize: 2 quart kit

MFG PN#: 666-58-4227

MFG: Akzo Nobel

Product Description: Mil-Spec Polyurethane Enamel

QTY in Stock: 10

Weight: 12 lbs

Color: FS 34227 Green

Spec 1: MIL-PRF-85285E, Type I, Class H

Kitsize: 1 gallon kit

MFG PN#: 666-58-4227

MFG: Akzo Nobel

Product Description: Mil-Spec Polyurethane Enamel

QTY in Stock: 10

Weight: 8 lbs

Color: FS 34227 Green

Spec 1: MIL-PRF-85285E, Type I, Class H

Kitsize: 2 quart kit

MFG PN#: 666-58-4230

MFG: Akzo Nobel

Product Description: Mil-Spec Polyurethane Enamel

QTY in Stock: 10

Weight: 12 lbs

Color: FS 34230 Green

Spec 1: MIL-PRF-85285E, Type I, Class H

Kitsize: 1 gallon kit

MFG PN#: 666-58-4230

MFG: Akzo Nobel

Product Description: Mil-Spec Polyurethane Enamel

QTY in Stock: 10

Weight: 8 lbs

Color: FS 34230 Green

Spec 1: MIL-PRF-85285E, Type I, Class H

Kitsize: 2 quart kit

MFG PN#: 666-58-4424

MFG: Akzo Nobel

Product Description: Mil-Spec Polyurethane Enamel

QTY in Stock: 10

Weight: 12 lbs

Color: FS 34424 Green

Spec 1: MIL-PRF-85285E, Type I, Class H

Kitsize: 1 gallon kit

MFG PN#: 666-58-4424

MFG: Akzo Nobel

Product Description: Mil-Spec Polyurethane Enamel

QTY in Stock: 10

Weight: 8 lbs

Color: FS 34424 Green

Spec 1: MIL-PRF-85285E, Type I, Class H

Kitsize: 2 quart kit

MFG PN#: 666-58-4516

MFG: Akzo Nobel

Product Description: Mil-Spec Polyurethane Enamel

QTY in Stock: 10

Weight: 12 lbs

Color: FS 34516 Green

Spec 1: MIL-PRF-85285E, Type I, Class H

Kitsize: 1 gallon kit

MFG PN#: 666-58-4516

MFG: Akzo Nobel

Product Description: Mil-Spec Polyurethane Enamel

QTY in Stock: 10

Weight: 8 lbs

Color: FS 34516 Green

Spec 1: MIL-PRF-85285E, Type I, Class H

Kitsize: 2 quart kit

MFG PN#: 666-58-4533

MFG: Akzo Nobel

Product Description: Mil-Spec Polyurethane Enamel

QTY in Stock: 10

Weight: 12 lbs

Color: FS 34533 Green

Spec 1: MIL-PRF-85285E, Type I, Class H

Kitsize: 1 gallon kit

MFG PN#: 666-58-4533

MFG: Akzo Nobel

Product Description: Mil-Spec Polyurethane Enamel

QTY in Stock: 10

Weight: 8 lbs

Color: FS 34533 Green

Spec 1: MIL-PRF-85285E, Type I, Class H

Kitsize: 2 quart kit

MFG PN#: 666-58-4540

MFG: Akzo Nobel

Product Description: Mil-Spec Polyurethane Enamel

QTY in Stock: 10

Weight: 12 lbs

Color: FS 34540 Green

Spec 1: MIL-PRF-85285E, Type I, Class H

Kitsize: 1 gallon kit

MFG PN#: 666-58-4540

MFG: Akzo Nobel

Product Description: Mil-Spec Polyurethane Enamel

QTY in Stock: 10

Weight: 8 lbs

Color: FS 34540 Green

Spec 1: MIL-PRF-85285E, Type I, Class H

Kitsize: 2 quart kit

MFG PN#: 666-58-5042

MFG: Akzo Nobel

Product Description: Mil-Spec Polyurethane Enamel

QTY in Stock: 10

Weight: 12 lbs

Color: FS 35042 Blue

Spec 1: MIL-PRF-85285E, Type I, Class H

Kitsize: 1 gallon kit

MFG PN#: 666-58-5042

MFG: Akzo Nobel

Product Description: Mil-Spec Polyurethane Enamel

QTY in Stock: 10

Weight: 8 lbs

Color: FS 35042 Blue

Spec 1: MIL-PRF-85285E, Type I, Class H

Kitsize: 2 quart kit

MFG PN#: 666-58-5044

MFG: Akzo Nobel

Product Description: Mil-Spec Polyurethane Enamel

QTY in Stock: 10

Weight: 12 lbs

Color: FS 35044 Blue

Spec 1: MIL-PRF-85285E, Type I, Class H

Kitsize: 1 gallon kit

MFG PN#: 666-58-5044

MFG: Akzo Nobel

Product Description: Mil-Spec Polyurethane Enamel

QTY in Stock: 10

Weight: 8 lbs

Color: FS 35044 Blue

Spec 1: MIL-PRF-85285E, Type I, Class H

Kitsize: 2 quart kit

MFG PN#: 666-58-5045

MFG: Akzo Nobel

Product Description: Mil-Spec Polyurethane Enamel

QTY in Stock: 10

Weight: 12 lbs

Color: FS 35045 Blue

Spec 1: MIL-PRF-85285E, Type I, Class H

Kitsize: 1 gallon kit

MFG PN#: 666-58-5045

MFG: Akzo Nobel

Product Description: Mil-Spec Polyurethane Enamel

QTY in Stock: 10

Weight: 8 lbs

Color: FS 35045 Blue

Spec 1: MIL-PRF-85285E, Type I, Class H

Kitsize: 2 quart kit

MFG PN#: 666-58-5048

MFG: Akzo Nobel

Product Description: Mil-Spec Polyurethane Enamel

QTY in Stock: 10

Weight: 12 lbs

Color: FS 35048 Blue

Spec 1: MIL-PRF-85285E, Type I, Class H

Kitsize: 1 gallon kit

MFG PN#: 666-58-5048

MFG: Akzo Nobel

Product Description: Mil-Spec Polyurethane Enamel

QTY in Stock: 10

Weight: 8 lbs

Color: FS 35048 Blue

Spec 1: MIL-PRF-85285E, Type I, Class H

Kitsize: 2 quart kit

MFG PN#: 666-58-5095

MFG: Akzo Nobel

Product Description: Mil-Spec Polyurethane Enamel

QTY in Stock: 10

Weight: 12 lbs

Color: FS 35095 Blue

Spec 1: MIL-PRF-85285E, Type I, Class H

Kitsize: 1 gallon kit

MFG PN#: 666-58-5095

MFG: Akzo Nobel

Product Description: Mil-Spec Polyurethane Enamel

QTY in Stock: 10

Weight: 8 lbs

Color: FS 35095 Blue

Spec 1: MIL-PRF-85285E, Type I, Class H

Kitsize: 2 quart kit

MFG PN#: 666-58-5102

MFG: Akzo Nobel

Product Description: Mil-Spec Polyurethane Enamel

QTY in Stock: 10

Weight: 12 lbs

Color: FS 35102 Blue

Spec 1: MIL-PRF-85285E, Type I, Class H

Kitsize: 1 gallon kit

MFG PN#: 666-58-5102

MFG: Akzo Nobel

Product Description: Mil-Spec Polyurethane Enamel

QTY in Stock: 10

Weight: 8 lbs

Color: FS 35102 Blue

Spec 1: MIL-PRF-85285E, Type I, Class H

Kitsize: 2 quart kit

MFG PN#: 666-58-5109

MFG: Akzo Nobel

Product Description: Mil-Spec Polyurethane Enamel

QTY in Stock: 10

Weight: 12 lbs

Color: FS 35109 Blue

Spec 1: MIL-PRF-85285E, Type I, Class H

Kitsize: 1 gallon kit

MFG PN#: 666-58-5109

MFG: Akzo Nobel

Product Description: Mil-Spec Polyurethane Enamel

QTY in Stock: 10

Weight: 8 lbs

Color: FS 35109 Blue

Spec 1: MIL-PRF-85285E, Type I, Class H

Kitsize: 2 quart kit

MFG PN#: 666-58-5164

MFG: Akzo Nobel

Product Description: Mil-Spec Polyurethane Enamel

QTY in Stock: 10

Weight: 12 lbs

Color: FS 35164 Blue

Spec 1: MIL-PRF-85285E, Type I, Class H

Kitsize: 1 gallon kit

MFG PN#: 666-58-5164

MFG: Akzo Nobel

Product Description: Mil-Spec Polyurethane Enamel

QTY in Stock: 10

Weight: 8 lbs

Color: FS 35164 Blue

Spec 1: MIL-PRF-85285E, Type I, Class H

Kitsize: 2 quart kit

MFG PN#: 666-58-5177

MFG: Akzo Nobel

Product Description: Mil-Spec Polyurethane Enamel

QTY in Stock: 10

Weight: 12 lbs

Color: FS 35177 Blue

Spec 1: MIL-PRF-85285E, Type I, Class H

Kitsize: 1 gallon kit

MFG PN#: 666-58-5177

MFG: Akzo Nobel

Product Description: Mil-Spec Polyurethane Enamel

QTY in Stock: 10

Weight: 8 lbs

Color: FS 35177 Blue

Spec 1: MIL-PRF-85285E, Type I, Class H

Kitsize: 2 quart kit

MFG PN#: 666-58-5180

MFG: Akzo Nobel

Product Description: Mil-Spec Polyurethane Enamel

QTY in Stock: 10

Weight: 12 lbs

Color: FS 35180 Blue

Spec 1: MIL-PRF-85285E, Type I, Class H

Kitsize: 1 gallon kit

MFG PN#: 666-58-5180

MFG: Akzo Nobel

Product Description: Mil-Spec Polyurethane Enamel

QTY in Stock: 10

Weight: 8 lbs

Color: FS 35180 Blue

Spec 1: MIL-PRF-85285E, Type I, Class H

Kitsize: 2 quart kit

MFG PN#: 666-58-5183

MFG: Akzo Nobel

Product Description: Mil-Spec Polyurethane Enamel

QTY in Stock: 10

Weight: 12 lbs

Color: FS 35183 Blue

Spec 1: MIL-PRF-85285E, Type I, Class H

Kitsize: 1 gallon kit

MFG PN#: 666-58-5183

MFG: Akzo Nobel

Product Description: Mil-Spec Polyurethane Enamel

QTY in Stock: 10

Weight: 8 lbs

Color: FS 35183 Blue

Spec 1: MIL-PRF-85285E, Type I, Class H

Kitsize: 2 quart kit

MFG PN#: 666-58-5189

MFG: Akzo Nobel

Product Description: Mil-Spec Polyurethane Enamel

QTY in Stock: 10

Weight: 12 lbs

Color: FS 35189 Blue

Spec 1: MIL-PRF-85285E, Type I, Class H

Kitsize: 1 gallon kit

MFG PN#: 666-58-5189

MFG: Akzo Nobel

Product Description: Mil-Spec Polyurethane Enamel

QTY in Stock: 10

Weight: 8 lbs

Color: FS 35189 Blue

Spec 1: MIL-PRF-85285E, Type I, Class H

Kitsize: 2 quart kit

MFG PN#: 666-58-5190

MFG: Akzo Nobel

Product Description: Mil-Spec Polyurethane Enamel

QTY in Stock: 10

Weight: 12 lbs

Color: FS 35190 Blue

Spec 1: MIL-PRF-85285E, Type I, Class H

Kitsize: 1 gallon kit

MFG PN#: 666-58-5190

MFG: Akzo Nobel

Product Description: Mil-Spec Polyurethane Enamel

QTY in Stock: 10

Weight: 8 lbs

Color: FS 35190 Blue

Spec 1: MIL-PRF-85285E, Type I, Class H

Kitsize: 2 quart kit

MFG PN#: 666-58-5237

MFG: Akzo Nobel

Product Description: Mil-Spec Polyurethane Enamel

QTY in Stock: 10

Weight: 12 lbs

Color: FS 35237 Blue

Spec 1: MIL-PRF-85285E, Type I, Class H

Kitsize: 1 gallon kit

MFG PN#: 666-58-5237

MFG: Akzo Nobel

Product Description: Mil-Spec Polyurethane Enamel

QTY in Stock: 10

Weight: 8 lbs

Color: FS 35237 Blue

Spec 1: MIL-PRF-85285E, Type I, Class H

Kitsize: 2 quart kit

MFG PN#: 666-58-5250

MFG: Akzo Nobel

Product Description: Mil-Spec Polyurethane Enamel

QTY in Stock: 10

Weight: 12 lbs

Color: FS 35250 Blue

Spec 1: MIL-PRF-85285E, Type I, Class H

Kitsize: 1 gallon kit

MFG PN#: 666-58-5250

MFG: Akzo Nobel

Product Description: Mil-Spec Polyurethane Enamel

QTY in Stock: 10

Weight: 8 lbs

Color: FS 35250 Blue

Spec 1: MIL-PRF-85285E, Type I, Class H

Kitsize: 2 quart kit

MFG PN#: 666-58-5352

MFG: Akzo Nobel

Product Description: Mil-Spec Polyurethane Enamel

QTY in Stock: 10

Weight: 12 lbs

Color: FS 35352 Blue

Spec 1: MIL-PRF-85285E, Type I, Class H

Kitsize: 1 gallon kit

MFG PN#: 666-58-5352

MFG: Akzo Nobel

Product Description: Mil-Spec Polyurethane Enamel

QTY in Stock: 10

Weight: 8 lbs

Color: FS 35352 Blue

Spec 1: MIL-PRF-85285E, Type I, Class H

Kitsize: 2 quart kit

MFG PN#: 666-58-5450

MFG: Akzo Nobel

Product Description: Mil-Spec Polyurethane Enamel

QTY in Stock: 10

Weight: 12 lbs

Color: FS 35450 Blue

Spec 1: MIL-PRF-85285E, Type I, Class H

Kitsize: 1 gallon kit

MFG PN#: 666-58-5450

MFG: Akzo Nobel

Product Description: Mil-Spec Polyurethane Enamel

QTY in Stock: 10

Weight: 8 lbs

Color: FS 35450 Blue

Spec 1: MIL-PRF-85285E, Type I, Class H

Kitsize: 2 quart kit

MFG PN#: 666-58-5466

MFG: Akzo Nobel

Product Description: Mil-Spec Polyurethane Enamel

QTY in Stock: 10

Weight: 12 lbs

Color: FS 35466 Blue

Spec 1: MIL-PRF-85285E, Type I, Class H

Kitsize: 1 gallon kit

MFG PN#: 666-58-5466

MFG: Akzo Nobel

Product Description: Mil-Spec Polyurethane Enamel

QTY in Stock: 10

Weight: 8 lbs

Color: FS 35466 Blue

Spec 1: MIL-PRF-85285E, Type I, Class H

Kitsize: 2 quart kit

MFG PN#: 666-58-5526

MFG: Akzo Nobel

Product Description: Mil-Spec Polyurethane Enamel

QTY in Stock: 10

Weight: 12 lbs

Color: FS 35526 Blue

Spec 1: MIL-PRF-85285E, Type I, Class H

Kitsize: 1 gallon kit

MFG PN#: 666-58-5526

MFG: Akzo Nobel

Product Description: Mil-Spec Polyurethane Enamel

QTY in Stock: 10

Weight: 8 lbs

Color: FS 35526 Blue

Spec 1: MIL-PRF-85285E, Type I, Class H

Kitsize: 2 quart kit

MFG PN#: 666-58-6076

MFG: Akzo Nobel

Product Description: Mil-Spec Polyurethane Enamel

QTY in Stock: 10

Weight: 13 lbs

Color: FS 36076 Gray

Spec 1: MIL-PRF-85285E, Type I, Class H

Kitsize: 1 gallon kit

MFG PN#: 666-58-6076

MFG: Akzo Nobel

Product Description: Mil-Spec Polyurethane Enamel

QTY in Stock: 10

Weight: 9 lbs

Color: FS 36076 Gray

Spec 1: MIL-PRF-85285E, Type I, Class H

Kitsize: 2 quart kit

MFG PN#: 666-58-6081

MFG: Akzo Nobel

Product Description: Mil-Spec Polyurethane Enamel

QTY in Stock: 10

Weight: 13 lbs

Color: FS 36081 Gray

Spec 1: MIL-PRF-85285E, Type I, Class H

Kitsize: 1 gallon kit

MFG PN#: 666-58-6081

MFG: Akzo Nobel

Product Description: Mil-Spec Polyurethane Enamel

QTY in Stock: 10

Weight: 9 lbs

Color: FS 36081 Gray

Spec 1: MIL-PRF-85285E, Type I, Class H

Kitsize: 2 quart kit

MFG PN#: 666-58-6099

MFG: Akzo Nobel

Product Description: Mil-Spec Polyurethane Enamel

QTY in Stock: 10

Weight: 13 lbs

Color: FS 36099 Gray

Spec 1: MIL-PRF-85285E, Type I, Class H

Kitsize: 1 gallon kit

MFG PN#: 666-58-6099

MFG: Akzo Nobel

Product Description: Mil-Spec Polyurethane Enamel

QTY in Stock: 10

Weight: 9 lbs

Color: FS 36099 Gray

Spec 1: MIL-PRF-85285E, Type I, Class H

Kitsize: 2 quart kit

MFG PN#: 666-58-6118

MFG: Akzo Nobel

Product Description: Mil-Spec Polyurethane Enamel

QTY in Stock: 10

Weight: 13 lbs

Color: FS 36118 Gray

Spec 1: MIL-PRF-85285E, Type I, Class H

Kitsize: 1 gallon kit

MFG PN#: 666-58-6118

MFG: Akzo Nobel

Product Description: Mil-Spec Polyurethane Enamel

QTY in Stock: 10

Weight: 9 lbs

Color: FS 36118 Gray

Spec 1: MIL-PRF-85285E, Type I, Class H

Kitsize: 2 quart kit

MFG PN#: 666-58-6152

MFG: Akzo Nobel

Product Description: Mil-Spec Polyurethane Enamel

QTY in Stock: 10

Weight: 13 lbs

Color: FS 36152 Gray

Spec 1: MIL-PRF-85285E, Type I, Class H

Kitsize: 1 gallon kit

MFG PN#: 666-58-6152

MFG: Akzo Nobel

Product Description: Mil-Spec Polyurethane Enamel

QTY in Stock: 10

Weight: 9 lbs

Color: FS 36152 Gray

Spec 1: MIL-PRF-85285E, Type I, Class H

Kitsize: 2 quart kit

MFG PN#: 666-58-6170

MFG: Akzo Nobel

Product Description: Mil-Spec Polyurethane Enamel

QTY in Stock: 10

Weight: 13 lbs

Color: FS 36170 Gray

Spec 1: MIL-PRF-85285E, Type I, Class H

Kitsize: 1 gallon kit

MFG PN#: 666-58-6170

MFG: Akzo Nobel

Product Description: Mil-Spec Polyurethane Enamel

QTY in Stock: 10

Weight: 9 lbs

Color: FS 36170 Gray

Spec 1: MIL-PRF-85285E, Type I, Class H

Kitsize: 2 quart kit

MFG PN#: 666-58-6173

MFG: Akzo Nobel

Product Description: Mil-Spec Polyurethane Enamel

QTY in Stock: 10

Weight: 13 lbs

Color: FS 36173 Gray

Spec 1: MIL-PRF-85285E, Type I, Class H

Kitsize: 1 gallon kit

MFG PN#: 666-58-6173

MFG: Akzo Nobel

Product Description: Mil-Spec Polyurethane Enamel

QTY in Stock: 10

Weight: 9 lbs

Color: FS 36173 Gray

Spec 1: MIL-PRF-85285E, Type I, Class H

Kitsize: 2 quart kit

MFG PN#: 666-58-6176

MFG: Akzo Nobel

Product Description: Mil-Spec Polyurethane Enamel

QTY in Stock: 10

Weight: 13 lbs

Color: FS 36176 Gray

Spec 1: MIL-PRF-85285E, Type I, Class H

Kitsize: 1 gallon kit

MFG PN#: 666-58-6176

MFG: Akzo Nobel

Product Description: Mil-Spec Polyurethane Enamel

QTY in Stock: 10

Weight: 9 lbs

Color: FS 36176 Gray

Spec 1: MIL-PRF-85285E, Type I, Class H

Kitsize: 2 quart kit

MFG PN#: 666-58-6231

MFG: Akzo Nobel

Product Description: Mil-Spec Polyurethane Enamel

QTY in Stock: 10

Weight: 13 lbs

Color: FS 36231 Gray

Spec 1: MIL-PRF-85285E, Type I, Class H

Kitsize: 1 gallon kit

MFG PN#: 666-58-6231

MFG: Akzo Nobel

Product Description: Mil-Spec Polyurethane Enamel

QTY in Stock: 10

Weight: 9 lbs

Color: FS 36231 Gray

Spec 1: MIL-PRF-85285E, Type I, Class H

Kitsize: 2 quart kit

MFG PN#: 666-58-6251

MFG: Akzo Nobel

Product Description: Mil-Spec Polyurethane Enamel

QTY in Stock: 10

Weight: 13 lbs

Color: FS 36251 Gray

Spec 1: MIL-PRF-85285E, Type I, Class H

Kitsize: 1 gallon kit

MFG PN#: 666-58-6251

MFG: Akzo Nobel

Product Description: Mil-Spec Polyurethane Enamel

QTY in Stock: 10

Weight: 9 lbs

Color: FS 36251 Gray

Spec 1: MIL-PRF-85285E, Type I, Class H

Kitsize: 2 quart kit

MFG PN#: 666-58-6270

MFG: Akzo Nobel

Product Description: Mil-Spec Polyurethane Enamel

QTY in Stock: 10

Weight: 13 lbs

Color: FS 36270 Gray

Spec 1: MIL-PRF-85285E, Type I, Class H

Kitsize: 1 gallon kit

MFG PN#: 666-58-6270

MFG: Akzo Nobel

Product Description: Mil-Spec Polyurethane Enamel

QTY in Stock: 10

Weight: 9 lbs

Color: FS 36270 Gray

Spec 1: MIL-PRF-85285E, Type I, Class H

Kitsize: 2 quart kit

MFG PN#: 666-58-6280

MFG: Akzo Nobel

Product Description: Mil-Spec Polyurethane Enamel

QTY in Stock: 10

Weight: 13 lbs

Color: FS 36280 Gray

Spec 1: MIL-PRF-85285E, Type I, Class H

Kitsize: 1 gallon kit

MFG PN#: 666-58-6280

MFG: Akzo Nobel

Product Description: Mil-Spec Polyurethane Enamel

QTY in Stock: 10

Weight: 9 lbs

Color: FS 36280 Gray

Spec 1: MIL-PRF-85285E, Type I, Class H

Kitsize: 2 quart kit

MFG PN#: 666-58-6293

MFG: Akzo Nobel

Product Description: Mil-Spec Polyurethane Enamel

QTY in Stock: 10

Weight: 13 lbs

Color: FS 36293 Gray

Spec 1: MIL-PRF-85285E, Type I, Class H

Kitsize: 1 gallon kit

MFG PN#: 666-58-6293

MFG: Akzo Nobel

Product Description: Mil-Spec Polyurethane Enamel

QTY in Stock: 10

Weight: 9 lbs

Color: FS 36293 Gray

Spec 1: MIL-PRF-85285E, Type I, Class H

Kitsize: 2 quart kit

MFG PN#: 666-58-6300

MFG: Akzo Nobel

Product Description: Mil-Spec Polyurethane Enamel

QTY in Stock: 10

Weight: 13 lbs

Color: FS 36300 Gray

Spec 1: MIL-PRF-85285E, Type I, Class H

Kitsize: 1 gallon kit

MFG PN#: 666-58-6300

MFG: Akzo Nobel

Product Description: Mil-Spec Polyurethane Enamel

QTY in Stock: 10

Weight: 9 lbs

Color: FS 36300 Gray

Spec 1: MIL-PRF-85285E, Type I, Class H

Kitsize: 2 quart kit

MFG PN#: 666-58-6306

MFG: Akzo Nobel

Product Description: Mil-Spec Polyurethane Enamel

QTY in Stock: 10

Weight: 13 lbs

Color: FS 36306 Gray

Spec 1: MIL-PRF-85285E, Type I, Class H

Kitsize: 1 gallon kit

MFG PN#: 666-58-6306

MFG: Akzo Nobel

Product Description: Mil-Spec Polyurethane Enamel

QTY in Stock: 10

Weight: 9 lbs

Color: FS 36306 Gray

Spec 1: MIL-PRF-85285E, Type I, Class H

Kitsize: 2 quart kit

MFG PN#: 666-58-6307

MFG: Akzo Nobel

Product Description: Mil-Spec Polyurethane Enamel

QTY in Stock: 10

Weight: 13 lbs

Color: FS 36307 Gray

Spec 1: MIL-PRF-85285E, Type I, Class H

Kitsize: 1 gallon kit

MFG PN#: 666-58-6307

MFG: Akzo Nobel

Product Description: Mil-Spec Polyurethane Enamel

QTY in Stock: 10

Weight: 9 lbs

Color: FS 36307 Gray

Spec 1: MIL-PRF-85285E, Type I, Class H

Kitsize: 2 quart kit

MFG PN#: 666-58-6314

MFG: Akzo Nobel

Product Description: Mil-Spec Polyurethane Enamel

QTY in Stock: 10

Weight: 13 lbs

Color: FS 36314 Gray

Spec 1: MIL-PRF-85285E, Type I, Class H

Kitsize: 1 gallon kit

MFG PN#: 666-58-6314

MFG: Akzo Nobel

Product Description: Mil-Spec Polyurethane Enamel

QTY in Stock: 10

Weight: 9 lbs

Color: FS 36314 Gray

Spec 1: MIL-PRF-85285E, Type I, Class H

Kitsize: 2 quart kit

MFG PN#: 666-58-6320

MFG: Akzo Nobel

Product Description: Mil-Spec Polyurethane Enamel

QTY in Stock: 10

Weight: 13 lbs

Color: FS 36320 Gray

Spec 1: MIL-PRF-85285E, Type I, Class H

Kitsize: 1 gallon kit

MFG PN#: 666-58-6320

MFG: Akzo Nobel

Product Description: Mil-Spec Polyurethane Enamel

QTY in Stock: 10

Weight: 9 lbs

Color: FS 36320 Gray

Spec 1: MIL-PRF-85285E, Type I, Class H

Kitsize: 2 quart kit

MFG PN#: 666-58-6373

MFG: Akzo Nobel

Product Description: Mil-Spec Polyurethane Enamel

QTY in Stock: 10

Weight: 13 lbs

Color: FS 36373 Gray

Spec 1: MIL-PRF-85285E, Type I, Class H

Kitsize: 1 gallon kit

MFG PN#: 666-58-6373

MFG: Akzo Nobel

Product Description: Mil-Spec Polyurethane Enamel

QTY in Stock: 10

Weight: 9 lbs

Color: FS 36373 Gray

Spec 1: MIL-PRF-85285E, Type I, Class H

Kitsize: 2 quart kit

MFG PN#: 666-58-6375

MFG: Akzo Nobel

Product Description: Mil-Spec Polyurethane Enamel

QTY in Stock: 10

Weight: 13 lbs

Color: FS 36375 Gray

Spec 1: MIL-PRF-85285E, Type I, Class H

Kitsize: 1 gallon kit

MFG PN#: 666-58-6375

MFG: Akzo Nobel

Product Description: Mil-Spec Polyurethane Enamel

QTY in Stock: 10

Weight: 9 lbs

Color: FS 36375 Gray

Spec 1: MIL-PRF-85285E, Type I, Class H

Kitsize: 2 quart kit

MFG PN#: 666-58-6424

MFG: Akzo Nobel

Product Description: Mil-Spec Polyurethane Enamel

QTY in Stock: 10

Weight: 13 lbs

Color: FS 36424 Gray

Spec 1: MIL-PRF-85285E, Type I, Class H

Kitsize: 1 gallon kit

MFG PN#: 666-58-6424

MFG: Akzo Nobel

Product Description: Mil-Spec Polyurethane Enamel

QTY in Stock: 10

Weight: 9 lbs

Color: FS 36424 Gray

Spec 1: MIL-PRF-85285E, Type I, Class H

Kitsize: 2 quart kit

MFG PN#: 666-58-6440

MFG: Akzo Nobel

Product Description: Mil-Spec Polyurethane Enamel

QTY in Stock: 10

Weight: 13 lbs

Color: FS 36440 Gray

Spec 1: MIL-PRF-85285E, Type I, Class H

Kitsize: 1 gallon kit

MFG PN#: 666-58-6440

MFG: Akzo Nobel

Product Description: Mil-Spec Polyurethane Enamel

QTY in Stock: 10

Weight: 9 lbs

Color: FS 36440 Gray

Spec 1: MIL-PRF-85285E, Type I, Class H

Kitsize: 2 quart kit

MFG PN#: 666-58-6463

MFG: Akzo Nobel

Product Description: Mil-Spec Polyurethane Enamel

QTY in Stock: 10

Weight: 13 lbs

Color: FS 36463 Gray

Spec 1: MIL-PRF-85285E, Type I, Class H

Kitsize: 1 gallon kit

MFG PN#: 666-58-6463

MFG: Akzo Nobel

Product Description: Mil-Spec Polyurethane Enamel

QTY in Stock: 10

Weight: 9 lbs

Color: FS 36463 Gray

Spec 1: MIL-PRF-85285E, Type I, Class H

Kitsize: 2 quart kit

MFG PN#: 666-58-6473

MFG: Akzo Nobel

Product Description: Mil-Spec Polyurethane Enamel

QTY in Stock: 10

Weight: 13 lbs

Color: FS 36473 Gray

Spec 1: MIL-PRF-85285E, Type I, Class H

Kitsize: 1 gallon kit

MFG PN#: 666-58-6473

MFG: Akzo Nobel

Product Description: Mil-Spec Polyurethane Enamel

QTY in Stock: 10

Weight: 9 lbs

Color: FS 36473 Gray

Spec 1: MIL-PRF-85285E, Type I, Class H

Kitsize: 2 quart kit

MFG PN#: 666-58-6492

MFG: Akzo Nobel

Product Description: Mil-Spec Polyurethane Enamel

QTY in Stock: 10

Weight: 13 lbs

Color: FS 36492 Gray

Spec 1: MIL-PRF-85285E, Type I, Class H

Kitsize: 1 gallon kit

MFG PN#: 666-58-6492

MFG: Akzo Nobel

Product Description: Mil-Spec Polyurethane Enamel

QTY in Stock: 10

Weight: 9 lbs

Color: FS 36492 Gray

Spec 1: MIL-PRF-85285E, Type I, Class H

Kitsize: 2 quart kit

MFG PN#: 666-58-6495

MFG: Akzo Nobel

Product Description: Mil-Spec Polyurethane Enamel

QTY in Stock: 10

Weight: 13 lbs

Color: FS 36495 Gray

Spec 1: MIL-PRF-85285E, Type I, Class H

Kitsize: 1 gallon kit

MFG PN#: 666-58-6495

MFG: Akzo Nobel

Product Description: Mil-Spec Polyurethane Enamel

QTY in Stock: 10

Weight: 9 lbs

Color: FS 36495 Gray

Spec 1: MIL-PRF-85285E, Type I, Class H

Kitsize: 2 quart kit

MFG PN#: 666-58-6555

MFG: Akzo Nobel

Product Description: Mil-Spec Polyurethane Enamel

QTY in Stock: 10

Weight: 13 lbs

Color: FS 36555 Gray

Spec 1: MIL-PRF-85285E, Type I, Class H

Kitsize: 1 gallon kit

MFG PN#: 666-58-6555

MFG: Akzo Nobel

Product Description: Mil-Spec Polyurethane Enamel

QTY in Stock: 10

Weight: 9 lbs

Color: FS 36555 Gray

Spec 1: MIL-PRF-85285E, Type I, Class H

Kitsize: 2 quart kit

MFG PN#: 666-58-6586

MFG: Akzo Nobel

Product Description: Mil-Spec Polyurethane Enamel

QTY in Stock: 10

Weight: 13 lbs

Color: FS 36586 Gray

Spec 1: MIL-PRF-85285E, Type I, Class H

Kitsize: 1 gallon kit

MFG PN#: 666-58-6586

MFG: Akzo Nobel

Product Description: Mil-Spec Polyurethane Enamel

QTY in Stock: 10

Weight: 9 lbs

Color: FS 36586 Gray

Spec 1: MIL-PRF-85285E, Type I, Class H

Kitsize: 2 quart kit

MFG PN#: 666-58-6622

MFG: Akzo Nobel

Product Description: Mil-Spec Polyurethane Enamel

QTY in Stock: 10

Weight: 13 lbs

Color: FS 36622 Gray

Spec 1: MIL-PRF-85285E, Type I, Class H

Kitsize: 1 gallon kit

MFG PN#: 666-58-6622

MFG: Akzo Nobel

Product Description: Mil-Spec Polyurethane Enamel

QTY in Stock: 10

Weight: 9 lbs

Color: FS 36622 Gray

Spec 1: MIL-PRF-85285E, Type I, Class H

Kitsize: 2 quart kit

MFG PN#: 666-58-6628

MFG: Akzo Nobel

Product Description: Mil-Spec Polyurethane Enamel

QTY in Stock: 10

Weight: 13 lbs

Color: FS 36628 Gray

Spec 1: MIL-PRF-85285E, Type I, Class H

Kitsize: 1 gallon kit

MFG PN#: 666-58-6628

MFG: Akzo Nobel

Product Description: Mil-Spec Polyurethane Enamel

QTY in Stock: 10

Weight: 9 lbs

Color: FS 36628 Gray

Spec 1: MIL-PRF-85285E, Type I, Class H

Kitsize: 2 quart kit

MFG PN#: 666-58-6999

MFG: Akzo Nobel

Product Description: Mil-Spec Polyurethane Enamel

QTY in Stock: 10

Weight: 13 lbs

Color: FS 36999 Gray

Spec 1: MIL-PRF-85285E, Type I, Class H

Kitsize: 1 gallon kit

MFG PN#: 666-58-6999

MFG: Akzo Nobel

Product Description: Mil-Spec Polyurethane Enamel

QTY in Stock: 10

Weight: 9 lbs

Color: FS 36999 Gray

Spec 1: MIL-PRF-85285E, Type I, Class H

Kitsize: 2 quart kit

MFG PN#: 666-58-7030

MFG: Akzo Nobel

Product Description: Mil-Spec Polyurethane Enamel

QTY in Stock: 10

Weight: 13 lbs

Color: FS 37030 Black

Spec 1: MIL-PRF-85285E, Type I, Class H

Kitsize: 1 gallon kit

MFG PN#: 666-58-7030

MFG: Akzo Nobel

Product Description: Mil-Spec Polyurethane Enamel

QTY in Stock: 10

Weight: 9 lbs

Color: FS 37030 Black

Spec 1: MIL-PRF-85285E, Type I, Class H

Kitsize: 2 quart kit

MFG PN#: 666-58-7031

MFG: Akzo Nobel

Product Description: Mil-Spec Polyurethane Enamel

QTY in Stock: 10

Weight: 13 lbs

Color: FS 37031 Black

Spec 1: MIL-PRF-85285E, Type I, Class H

Kitsize: 1 gallon kit

MFG PN#: 666-58-7031

MFG: Akzo Nobel

Product Description: Mil-Spec Polyurethane Enamel

QTY in Stock: 10

Weight: 9 lbs

Color: FS 37031 Black

Spec 1: MIL-PRF-85285E, Type I, Class H

Kitsize: 2 quart kit

MFG PN#: 666-58-7038

MFG: Akzo Nobel

Product Description: Polyurethane Enamel

QTY in Stock: 50

Weight: 10 lbs

Color: Black, Flat, AMS-STD-595A 37038

Spec 1: MIL-PRF-85285, TY I, Cl H

Spec 2: MMS-420

Kitsize: 1 gallon kit

MFG PN#: 666-58-7038

MFG: Akzo Nobel

Product Description: Mil-Spec Polyurethane Enamel

QTY in Stock: 10

Weight: 13 lbs

Color: FS 37038 Black

Spec 1: MIL-PRF-85285E, Type I, Class H

Kitsize: 1 gallon kit

MFG PN#: 666-58-7038

MFG: Akzo Nobel

Product Description: Mil-Spec Polyurethane Enamel

QTY in Stock: 10

Weight: 9 lbs

Color: FS 37038 Black

Spec 1: MIL-PRF-85285E, Type I, Class H

Kitsize: 2 quart kit

MFG PN#: 666-58-7200

MFG: Akzo Nobel

Product Description: Mil-Spec Polyurethane Enamel

QTY in Stock: 10

Weight: 13 lbs

Color: FS 37200 Gray

Spec 1: MIL-PRF-85285E, Type I, Class H

Kitsize: 1 gallon kit

MFG PN#: 666-58-7200

MFG: Akzo Nobel

Product Description: Mil-Spec Polyurethane Enamel

QTY in Stock: 10

Weight: 9 lbs

Color: FS 37200 Gray

Spec 1: MIL-PRF-85285E, Type I, Class H

Kitsize: 2 quart kit

MFG PN#: 666-58-7769

MFG: Akzo Nobel

Product Description: Mil-Spec Polyurethane Enamel

QTY in Stock: 10

Weight: 13 lbs

Color: FS 37769 White

Spec 1: MIL-PRF-85285E, Type I, Class H

Kitsize: 1 gallon kit

MFG PN#: 666-58-7769

MFG: Akzo Nobel

Product Description: Mil-Spec Polyurethane Enamel

QTY in Stock: 10

Weight: 9 lbs

Color: FS 37769 White

Spec 1: MIL-PRF-85285E, Type I, Class H

Kitsize: 2 quart kit

MFG PN#: 666-58-7855

MFG: Akzo Nobel

Product Description: Mil-Spec Polyurethane Enamel

QTY in Stock: 10

Weight: 13 lbs

Color: FS 37855 White

Spec 1: MIL-PRF-85285E, Type I, Class H

Kitsize: 1 gallon kit

MFG PN#: 666-58-7855

MFG: Akzo Nobel

Product Description: Mil-Spec Polyurethane Enamel

QTY in Stock: 10

Weight: 9 lbs

Color: FS 37855 White

Spec 1: MIL-PRF-85285E, Type I, Class H

Kitsize: 2 quart kit

MFG PN#: 666-58-7875

MFG: Akzo Nobel

Product Description: Mil-Spec Polyurethane Enamel

QTY in Stock: 10

Weight: 13 lbs

Color: FS 37875 White

Spec 1: MIL-PRF-85285E, Type I, Class H

Kitsize: 1 gallon kit

MFG PN#: 666-58-7875

MFG: Akzo Nobel

Product Description: Mil-Spec Polyurethane Enamel

QTY in Stock: 10

Weight: 9 lbs

Color: FS 37875 White

Spec 1: MIL-PRF-85285E, Type I, Class H

Kitsize: 2 quart kit

MFG PN#: 666-58-7886

MFG: Akzo Nobel

Product Description: Mil-Spec Polyurethane Enamel

QTY in Stock: 10

Weight: 13 lbs

Color: FS 37886 White

Spec 1: MIL-PRF-85285E, Type I, Class H

Kitsize: 1 gallon kit

MFG PN#: 666-58-7886

MFG: Akzo Nobel

Product Description: Mil-Spec Polyurethane Enamel

QTY in Stock: 10

Weight: 9 lbs

Color: FS 37886 White

Spec 1: MIL-PRF-85285E, Type I, Class H

Kitsize: 2 quart kit

MFG PN#: 666-58-7925

MFG: Akzo Nobel

Product Description: Mil-Spec Polyurethane Enamel

QTY in Stock: 10

Weight: 13 lbs

Color: FS 37925 White

Spec 1: MIL-PRF-85285E, Type I, Class H

Kitsize: 1 gallon kit

MFG PN#: 666-58-7925

MFG: Akzo Nobel

Product Description: Mil-Spec Polyurethane Enamel

QTY in Stock: 10

Weight: 9 lbs

Color: FS 37925 White

Spec 1: MIL-PRF-85285E, Type I, Class H

Kitsize: 2 quart kit

MFG PN#: 666-58-9000

MFG: Akzo Nobel

Product Description: Mil-Spec Polyurethane Enamel

QTY in Stock: 10

Weight: 13 lbs

Color: FS 39000 Clear

Spec 1: MIL-PRF-85285E, Type I, Class H

Kitsize: 1 gallon kit

MFG PN#: 666-58-9000

MFG: Akzo Nobel

Product Description: Mil-Spec Polyurethane Enamel

QTY in Stock: 10

Weight: 9 lbs

Color: FS 39000 Clear

Spec 1: MIL-PRF-85285E, Type I, Class H

Kitsize: 2 quart kit

MFG PN#: 666-58-B721

MFG: Akzo Nobel

Product Description: Mil-Spec Polyurethane Enamel

QTY in Stock: 10

Weight: 13 lbs

Color: BAC 721 Gray

Spec 1: MIL-PRF-85285E, Type I, Class H

Kitsize: 1 gallon kit

MFG PN#: 666-58-B721

MFG: Akzo Nobel

Product Description: Mil-Spec Polyurethane Enamel

QTY in Stock: 10

Weight: 9 lbs

Color: BAC 721 Gray

Spec 1: MIL-PRF-85285E, Type I, Class H

Kitsize: 2 quart kit

MFG PN#: 666-58-B7945

MFG: Akzo Nobel

Product Description: Mil-Spec Polyurethane Enamel

QTY in Stock: 10

Weight: 13 lbs

Color: BAC 7945 White

Spec 1: MIL-PRF-85285E, Type I, Class H

Kitsize: 1 gallon kit

MFG PN#: 666-58-B7945

MFG: Akzo Nobel

Product Description: Mil-Spec Polyurethane Enamel

QTY in Stock: 10

Weight: 9 lbs

Color: BAC 7945 White

Spec 1: MIL-PRF-85285E, Type I, Class H

Kitsize: 2 quart kit

MFG PN#: 666-58-R9005

MFG: Akzo Nobel

Product Description: Mil-Spec Polyurethane Enamel

QTY in Stock: 10

Weight: 13 lbs

Color: Black

Spec 1: MIL-PRF-85285E, Type I, Class H

Kitsize: 1 gallon kit

MFG PN#: 666-58-R9005

MFG: Akzo Nobel

Product Description: Mil-Spec Polyurethane Enamel

QTY in Stock: 10

Weight: 9 lbs

Color: Black

Spec 1: MIL-PRF-85285E, Type I, Class H

Kitsize: 2 quart kit

MFG PN#: 66C28

MFG: Akzo Nobel

Product Description: Laminar X-500 Thinner

QTY in Stock: 15

Weight: 10 lbs

Color: Clear

Spec 1: BAC 5837

Spec 2: PWA 36015

Spec 3: BAC 5710 Type 27

Kitsize: 1 gallon unit

MFG PN#: 683-3-2 (3QK)

MFG: Akzo Nobel

Product Description: Skydrol Resistant Polyurethane Topcoat

Weight: 8 lbs

Color: Clear

Spec 1: BAC 5710, Type 41

Spec 2: DPM 5557

MFG PN#: 683-3-20 (1.5 QK)

MFG: Akzo Nobel

Product Description: Skydrol Resistant Polyurethane Topcoat

QTY in Stock: 10

Weight: 2 lbs

Color: Clear

Spec 1: BAC 5710, Type 41

Spec 2: DPM 5557

Kitsize: 1.5 quart kit

MFG PN#: 683-3-20 (3QK)

MFG: Akzo Nobel

Product Description: Skydrol Resistant Polyurethane Topcoat

QTY in Stock: 6

Weight: 9 lbs

Color: Clear

Spec 1: BAC 5710, Type 41

Spec 2: DPM 5557

Kitsize: 3 quart kit

MFG PN#: 86BA G

MFG: Akzo Nobel

Product Description: Antistatic Rain Erosion Coating

QTY in Stock: 10

Weight: 17 lbs

Color: Black

Spec 1: PWA 36013

Spec 2: DHMS C4.13, TY II

Kitsize: 1.25 gallon kit

MFG PN#: 86BA Q

MFG: Akzo Nobel

Product Description: Antistatic Rain Erosion Coating

Weight: 17 lbs

Color: Black

Spec 1: PWA 36013

Spec 2: DHMS C4.13, TY II

Kitsize: 1.25 quart kit

MFG PN#: 8W5 G

MFG: Akzo Nobel

Product Description: Laminar X-500 Off White Surfacer Base

QTY in Stock: 10

Weight: 20 lbs

Color: White

Spec 1: BAC 5837

Kitsize: 1.25 gallon kit

MFG PN#: ECL-F-92

MFG: Akzo Nobel

Product Description: Flat Black Polyurethane Topcoat

QTY in Stock: 20

Weight: 13 lbs

Color: Black, Flat, BAC 701

Spec 1: BMS 10-60, TY I & II, CL B, GR D

Kitsize: 1 gallon kit

MFG PN#: ECL-G-10 (4GK)

MFG: Akzo Nobel

Product Description: Eclipse HS Polyurethane Enamel

QTY in Stock: 15

Weight: 48 lbs

Color: White, Gloss, BAC 7067/FS 17925

Spec 1: BMS 10-60, TY I & II, CL B, GR D

Spec 2: BMS 10-72 TY IX

Spec 3: MEP 10-069

Spec 4: BAMS 565-002, Gr B, Cl 33

Kitsize: 4 gallon kit

MFG PN#: ECL-G-10 (QK)

MFG: Akzo Nobel

Product Description: Eclipse HS Polyurethane Enamel

QTY in Stock: 30

Weight: 12 lbs

Color: White, Gloss, BAC 7067/FS 17925

Spec 1: BMS 10-60, TY I & II, CL B, GR D

Spec 2: BMS 10-72 TY IX

Spec 3: MEP 10-069

Spec 4: BAMS 565-002, Gr B, Cl 33

Kitsize: 1 gallon kit

MFG PN#: ECL-G-101 (4GK)

MFG: Akzo Nobel

Product Description: Eclipse HS Polyurethane Enamel

QTY in Stock: 40

Weight: 12 lbs

Color: Gray, BAC 707

Spec 1: BMS 10-60, TY I & II, CL B, GR D

Spec 2: BMS 10-72 TY IX

Spec 3: MEP 10-069

Spec 4: BAMS 565-002, Gr B, Cl 33

Kitsize: 4 gallon kit

MFG PN#: ECL-G-101 (4QK)

MFG: Akzo Nobel

Product Description: Eclipse HS Polyurethane Enamel

QTY in Stock: 40

Weight: 48 lbs

Color: Gray, BAC 707

Spec 1: BMS 10-60, TY I & II, CL B, GR D

Spec 2: BMS 10-72 TY IX

Spec 3: MEP 10-069

Spec 4: BAMS 565-002, Gr B, Cl 33

Kitsize: 1 gallon kit

MFG PN#: ECL-G-1129 (4QK)

MFG: Akzo Nobel

Product Description: Eclipse HS Polyurethane Enamel

QTY in Stock: 15

Weight: 12 lbs

Color: Gray, Gloss, 595C FS 16473

Spec 1: BAMS 565-002, Cl A, Gr B

Spec 2: BAMS 565-009, Ty I, Cl A, Gr B

Kitsize: 1 gallon kit

MFG PN#: ECL-G-16 (4GK)

MFG: Akzo Nobel

Product Description: Eclipse HS Polyurethane Enamel

QTY in Stock: 15

Weight: 48 lbs

Color: White, Gloss, BAC 702

Spec 1: BMS 10-60, TY I & II, CL B, GR D

Spec 2: BMS 10-72 TY IX

Spec 3: MEP 10-069

Spec 4: BAMS 565-002, Gr B, Cl 33

Kitsize: 4 gallon kit

MFG PN#: ECL-G-16 (4QK)

MFG: Akzo Nobel

Product Description: Eclipse HS Polyurethane Enamel

QTY in Stock: 20

Weight: 12 lbs

Color: White, Gloss, BAC 702

Spec 1: BMS 10-60, TY I & II, CL B, GR D

Spec 2: BMS 10-72 TY IX

Spec 3: MEP 10-069

Spec 4: BAMS 565-002, Gr B, Cl 33

Kitsize: 1 gallon kit

MFG PN#: ECL-G-1622 (4GK)

MFG: Akzo Nobel

Product Description: Eclipse HS Polyurethane Enamel

QTY in Stock: 50

Weight: 12 lbs

Color: White, BAC 70846

Spec 1: BMS 10-60, TY I & II, CL B, GR D

Spec 2: BMS 10-72 TY IX

Spec 3: MEP 10-069

Spec 4: BAMS 565-002, Gr B, Cl 33

Kitsize: 4 gallon kit

MFG PN#: ECL-G-1622 (4QK)

MFG: Akzo Nobel

Product Description: Eclipse HS Polyurethane Enamel

QTY in Stock: 30

Weight: 48 lbs

Color: White, BAC 70846

Spec 1: BMS 10-60, TY I & II, CL B, GR D

Spec 2: BMS 10-72 TY IX

Spec 3: MEP 10-069

Spec 4: BAMS 565-002, Gr B, Cl 33

Kitsize: 1 gallon kit

MFG PN#: ECL-G-2 (4QK)

MFG: Akzo Nobel

Product Description: Eclipse HS Polyurethane Enamel

QTY in Stock: 12

Weight: 12 lbs

Color: CLEAR GLOSS

Spec 1: BMS 10-60, TY I & II, CL B, GR D

Spec 2: BMS 10-72 TY IX

Spec 3: MEP 10-069

Spec 4: BAMS 565-002, Gr B, Cl 33

Kitsize: 1 gallon kit

MFG PN#: ECL-G-387

MFG: Akzo Nobel

Product Description: Eclipse HS Polyurethane Enamel

QTY in Stock: 8

Weight: 12 lbs

Color: Red, Gloss, BAC 101

Spec 1: BMS 10-60, TY I & II, CL B, GR D

Spec 2: BMS 10-72 TY IX

Spec 3: MEP 10-069

Spec 4: BAMS 565-002, Gr B, Cl 33

Kitsize: 1 gallon kit

MFG PN#: ECL-G-92 (4QK)

MFG: Akzo Nobel

Product Description: Eclipse HS Polyurethane Enamel

QTY in Stock: 20

Weight: 12 lbs

Color: Black, Gloss, BAC 701/FS 17038

Spec 1: BMS 10-60, TY I & II, CL B, GR D

Spec 2: BMS 10-72 TY IX

Spec 3: MEP 10-069

Spec 4: BAMS 565-002, Gr B, Cl 33

Kitsize: 1 gallon kit

MFG PN#: PC-233 (GU)

MFG: Akzo Nobel

Product Description: Curing Solution for Eclipse

QTY in Stock: 80

Weight: 14 lbs

Color: Clear

Spec 1: BMS 10-60, TY I & II, CL B, GR D

Spec 2: BMS 10-72 TY IX

Spec 3: MEP 10-069

Spec 4: BAMS 565-002, Gr B, Cl 33

Kitsize: 1 gallon unit

MFG PN#: PC-233 (QU)

MFG: Akzo Nobel

Product Description: Curing Solution for Eclipse

QTY in Stock: 100

Weight: 4 lbs

Color: Clear

Spec 1: BMS 10-60, TY I & II, CL B, GR D

Spec 2: BMS 10-72 TY IX

Spec 3: MEP 10-069

Spec 4: BAMS 565-002, Gr B, Cl 33

Kitsize: 1 quart unit

MFG PN#: TL-29

MFG: Akzo Nobel

Product Description: Epoxy Enamel Thinner

QTY in Stock: 10

Weight: 10 lbs

Color: Clear

Spec 1: ANAC Standard

Kitsize: 1 gallon unit

MFG PN#: TR-109 (GU)

MFG: Akzo Nobel

Product Description: Thinner for Eclipse

QTY in Stock: 80

Weight: 9 lbs

Color: Clear

Spec 1: BMS 10-60, TY I & II, CL B, GR D

Spec 2: BMS 10-72 TY IX

Spec 3: MEP 10-069

Spec 4: BAMS 565-002, Gr B, Cl 33

Kitsize: 1 gallon unit

MFG PN#: TR-109 (QU)

MFG: Akzo Nobel

Product Description: Thinner for Eclipse

QTY in Stock: 100

Weight: 3 lbs

Color: Clear

Spec 1: BMS 10-60, TY I & II, CL B, GR D

Spec 2: BMS 10-72 TY IX

Spec 3: MEP 10-069

Spec 4: BAMS 565-002, Gr B, Cl 33

Kitsize: 1 quart unit

MFG PN#: TR-111 (GU)

MFG: Akzo Nobel

Product Description: Thinner for Eclipse

QTY in Stock: 50

Weight: 9 lbs

Color: Clear

Spec 1: BMS 10-60, TY I & II, CL B, GR D

Spec 2: BMS 10-72 TY IX

Spec 3: MEP 10-069

Spec 4: BAMS 565-002, Gr B, Cl 33

Kitsize: 1 gallon unit

MFG PN#: TR-111 (QU)

MFG: Akzo Nobel

Product Description: Thinner for Eclipse

QTY in Stock: 30

Weight: 3 lbs

Color: Clear

Spec 1: BMS 10-60, TY I & II, CL B, GR D

Spec 2: BMS 10-72 TY IX

Spec 3: MEP 10-069

Spec 4: BAMS 565-002, Gr B, Cl 33

Kitsize: 1 quart unit

MFG PN#: TR-112 (GU)

MFG: Akzo Nobel

Product Description: Thinner for Eclipse

QTY in Stock: 20

Weight: 9 lbs

Color: Clear

Spec 1: BMS 10-60, TY I & II, CL B, GR D

Spec 2: BMS 10-72 TY IX

Spec 3: MEP 10-069

Spec 4: BAMS 565-002, Gr B, Cl 33

Kitsize: 1 gallon unit

MFG PN#: TR-112 (QU)

MFG: Akzo Nobel

Product Description: Thinner for Eclipse

QTY in Stock: 12

Weight: 3 lbs

Color: Clear

Spec 1: BMS 10-60, TY I & II, CL B, GR D

Spec 2: BMS 10-72 TY IX

Spec 3: MEP 10-069

Spec 4: BAMS 565-002, Gr B, Cl 33

Kitsize: 1 quart unit